Update: Second Man Charged in Bergen County Theft Case Extradited to NJ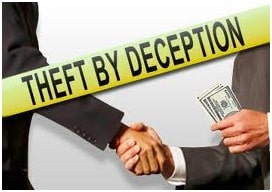 As a follow up to an ongoing case involving two defendants, one of whom is a former Palisades Park candidate for mayor, the second man charged in connection with the case was recently extradited to Bergen County from California.
These two men were originally arrested in late July and have been charged with theft by deception and money laundering, in connection with a case involving over $500,000 in stolen funds.
54-year-old Palisades Park resident Kiyoung Kim was arrested on Tuesday, July 29th for his alleged involvement in a fraudulent real estate operation, which officials believe he coordinated with 43-year old Los Angeles resident Shangsu Han. The two men are accused of stealing over $500,000 from a variety of Korean investors who believed they were purchasing shares in golf resort located in South Korea.
Kim and Han allegedly funded television and newspaper advertisements through their respective companies, Kousa dba Family Club and E2West Corp, offering the purchase of shares in the Nest Hill resort, which closed in 2005 and had no affiliation with the defendants. The purchases that resulted reportedly netted the men over $500,000 in funds, with the alleged victims receiving no return on their investments.
Detectives from the Bergen County Prosecutor's Office had been conducting a coordinated investigation into this case with the Los Angeles division of the FBI for four years before they ultimately charged Kim and Han. Now, the co-defendants will face charges for money laundering, theft by deception, and conspiracy to commit theft by deception in Bergen County Superior Court.
Although Han was arrested at the end of July, he just arrived in New Jersey on October 8th and is currently being held at the Bergen County Jail with his bail set at $100,000.
Kim and Han have likely been charged with second degree theft by deception, as N.J.S.A. 2C:20-4 classifies these crimes as such if the alleged amount stolen amounts to $75,000 or more. With this in mind, they could be sentenced to serve between 5 and 10 years in New Jersey State Prison if convicted of these charges.
In addition, if Kim and Han are found guilty of all of the crimes for which they have been accused, the presiding judge may impose consecutive sentences, meaning the defendants would be required to complete the prison term associated with one charge before beginning the terms associated with the others.
Bergen County Prosecutor John Molinelli has requested that any individuals with information regarding this case contact the White Collar Crimes Unit at the prosecutor's office, as the investigation remains active. White Collar Unit detectives can be reached via phone at (201) 226-5678.
For additional information, see the following article: South Korean man brought to Bergen in $500,000 real estate ripoff with Palisades Park mayoral candidate