Union County Restraining Order Dismissed by Judge after Final Restraining Order (FRO) Hearing
Linden Restraining Order Lawyers NJ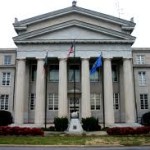 I recently represented a client who was facing a final restraining order (FRO) at the Union County Superior Court in Elizabeth, New Jersey. My client had no prior criminal record, was a college student, and had a bad breakup with his girlfriend which led to her filing this restraining order. The alleged victim refused to drop the charges in court so a restraining order hearing was held to see if a final restraining order should issue.
First, the alleged victim testified as to alleged assaults and threats made by my client. They had only dated for about six (6) months and the police were never called nor did the alleged victim receive any medical treatment for any alleged injuries. As a result, the only proof she had was her testimony and no other witnesses were presented to corroborate her story.
Then, we presented the defense which included the defendant, his father, and his ex-girlfriend who all testified that he was never violent and that, in fact, the father was home at the house when one alleged assault occurred and that the alleged victim did not make any cries for help or call the police, etc. after she was allegedly assaulted. Further, the alleged victim dropped off a "gift" package at the defendant's home TWO days before she filed the restraining order. Along with the gifts was a note from her apologizing and telling the defendant that she loved him.
Judge Listens to Testimony and Makes Credibility Findings
Based on the defense's case, the Judge dismissed the restraining order. He found that the victim could not possibly be afraid of the defendant and in fear for her safety, which is one of the requirements of a restraining order, because she went to his home two days before she filed for the restraining order bringing him gifts and saying that she loved him.
In order to obtain final restraining order (FRO) in New Jersey, a plaintiff must prove by a preponderance of the evidence that there was an act of domestic violence, a prior history of violence, and that it was reasonable for her to be in fear for her safety. She was unable to do that in this case.
This was a great result for the Tormey Law Firm and the client.