Third and Subsequent DWI Offenders Ineligible for Intermittent Jail Time in New Jersey
Is jail time mandatory for 3rd DUI in NJ?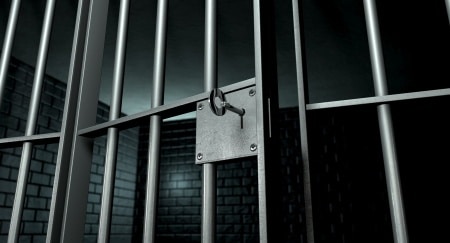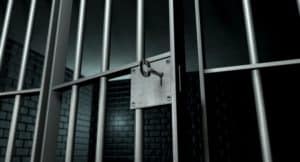 Being charged with a third DWI in New Jersey means you will be sentenced to serve 180 days in jail if convicted. The mandatory 180-day jail term associated with third DWI is non-negotiable, meaning you cannot avoid it if you are found guilty of repeat drunk driving offenses. Recently, a New Jersey Appellate Court clarified the requirements of third DUI jail time. Specifically, the NJ appeals court ruled that individuals convicted of third and subsequent DWI offenses in New Jersey cannot serve their jail sentences intermittently.
Serving a few days a week in jail until the completion of your sentence is often referred to as "weekend jail", "weekend service," or "periodic service" in New Jersey.
The case brought before the court involved Newark restaurant owner Pedro Anicama, who was convicted of his third DWI after a drunk driving accident in 2015. Anicama was arrested on third DUI charges after he hit two parked cars while driving under the influence in East Newark, New Jersey. Following his conviction, a Municipal Court judge modified his mandatory 180-day jail sentence to allow him to serve two days a week in jail. Considering the negative impact a 180-day jail term could have on his business if he was required to serve consecutive days, the judge used his discretion allowing for two days at a time.
Shortly after Anicama's sentencing, the State filed an appeal and took the case before a Superior Court judge in Hudson County. The Hudson County Superior Court judge reversed the lower court's decision. When the case reached a New Jersey appeals court, the panel agreed with the Superior Court judge's decision and overturned a prior ruling in the case of State v. Grabowski (388 N.J. Super. 431 (Law Div. 2006)).
Third Offense DWI Jail Time Can't be Served on Weekends
New Jersey Appellate Division Judge George Leone wrote the Appellate Court's opinion, stating: "We disapprove Grabowski and hold that a third or subsequent DWI offender is ineligible for periodic service of the mandatory 180-day sentence…Weekend service is not an option…Nowhere is there any indication the legislature intended … to weaken the penalties for third or subsequent DWI offenders by allowing them to be periodically released before they have served the 180 days."
In deciding this case, the appeals court clarified an existing law called "Michael's Law," which amended New Jersey DWI law under N.J.S.A. 39:4-50 and took effect in 2004. Michael's Law imposed harsher penalties on DWI offenders in a number of ways. It required those convicted of third and subsequent DWI offenses to serve 180 days in the county jail or a workhouse. This 180-day term could be reduced by a maximum of 90 days if the person serves that time in an inpatient drug or alcohol rehabilitation center. Although New Jersey law still allows for part of the mandatory 180 day sentence in third DWI cases to be served in a substance abuse treatment program, the recent decision means that jail time for a third DWI must be served on consecutive days.
Ultimately, the court ruled that the jail sentence for a third DWI offense cannot be served periodically. This will inevitably change the lives of those convicted on third and subsequent DWI charges in New Jersey. Spending 180 days in jail can impose a significant burden on work life for business owners, managers, and employees alike. The mandatory jail sentence for third DWI offenses is accompanied by a host of other severe penalties, including a $1,000 fine, an ignition interlock device installed in your vehicle, and suspension of your driver's license for 10 years. These penalties are concrete, meaning you cannot negotiate a plea to a lesser sentence for DWI in New Jersey.
Avoid Jail for 3rd DWI Charge with the Best Defense
The only way to avoid the harsh consequences of a DWI conviction in NJ is to raise a valid defense that leads to a dismissal. If you have been charged with a third or subsequent DWI in New Jersey, it is vital to seek help from an experienced New Jersey DWI lawyer who can successfully challenge the State's case against you. At The Tormey Law Firm, our aggressive DWI defense attorneys have been winning DWI cases for clients in courts across New Jersey for years. Our firm concentrates on criminal and DWI law so we can remain at the forefront of the constantly evolving DWI and criminal laws, hone our skills, and develop the best defense strategies to beat the charges against our clients. For a free consultation with an experienced NJ DWI lawyer, contact us today at (201)-556-1570.  Hiring an attorney with the knowledge, experience, and commitment to fight for you will put you in the best position to get the charges you're facing dismissed or mitigating the potential penalties.