Substance Abuse Treatment is on the Rise and May be used to Resolve Drug Charges in New Jersey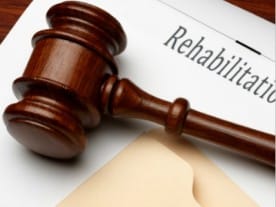 Drugs are a huge topic of discussion in New Jersey, among lawmakers, law enforcement officials, and the public at large. While drug use and abuse continues to garner significant attention, substance abuse treatment is also a relatively common subject. In fact, according to the New Jersey Department of Human Services, almost 77,000 New Jersey residents were treated for substance abuse issues in 2016, which represents a 10% increase from the previous year. Notably, substance abuse treatment can serve as a viable and attractive alternative to conviction and incarceration for those facing drug charges in New Jersey.
The recent report issued by NJ DHS, entitled Substance Abuse Overview 2016, analyzes the number of substance abuse treatment admissions and discharges, as well as specific data related to patients' primary drugs, ages, genders, and counties of residence. The data shows that there were 76,509 treatment admissions and 74,291 discharges reported by substance abuse treatment providers in 2016 . As for the primary substances used by those admitted, 43% were heroin, 27% involved alcohol, 14% were associated with marijuana, 7% included other opiates (such as Oxycontin), 5% were related to cocaine, and 3% involved other drugs.
According to the data, the vast majority of individuals treated for substance abuse had some form of legal issue. Specifically, 10% had pending legal matters, 26% were on probation or parole, 10% had a DWI license suspension, 12% were currently enrolled in the Drug Court program, 8% had a DCPP/Family Court matter, and 3% were dealing with other legal issues.
The New Jersey Drug Court Program
The New Jersey Drug Court program is commonly used by individuals charged with drug offenses to avoid a jail sentence. So, what is the New Jersey Drug Court program and can you use it resolve your case? Drug Court is a unique form of alternative disposition available to non-violent offenders involved in drug-related cases. Its stated mission is to "Stop the abuse of alcohol and other drugs and related criminal activity." The Drug Court Program involves a variety of components, including substance abuse treatment and recovery services, as well as regular drug testing, court appearances, and other forms of monitoring.
In order to qualify for enrollment in NJ Drug Court, you must be charged with a non-violent criminal offense, have no previous convictions for violent crimes, and have an issue with substance abuse. For example, if you have been charged with possession of marijuana with intent to distribute, heroin distribution, selling cocaine, burglary, theft, a violation of probation, or expulsion from the Pretrial Intervention Program, and you meet the qualifying criteria, you may be eligible for Drug Court as an alternative sentence. The eligibility requirements for Drug Court include:
The person has a drug or alcohol dependence and substance abuse treatment is likely to benefit them;
The person has not been previously convicted or adjudicated deliquent for, and does not have a pending charge for a violent or sexual offense;
The person does not possess a firearm at the time of the present offense and has no history of possession of a firearm during an offense; and
No danger to the community is likely to result from the person being put on probation.
As for the Drug Court process, you must apply to be admitted and have permission of the prosecutor in your case to enroll in Drug Court. Having an experienced New Jersey criminal defense attorney who can advocate for you is critical during these discussions. If you do become enrolled in the Drug Court Program, you are placed on special probation for 5 years. After completing drug treatment in a residential treatment facility for a minimum of 6 months, you can move to the next phase, aftercare treatment.
During the period of special probation, you may be required to fulfill a number of different provisions based on your specific case. These include: mandatory urine testing, meetings with a probation officer, appearances before a Drug Court judge, employment requirements, and others. If you successfully complete the Drug Court Program by complying with its provisions, you can avoid criminal proceedings and the resulting consequences of a conviction.
Contact our New Jersey Drug Defense Lawyers to Discuss Your Case
If you are facing drug charges in New Jersey, you may be eligible for the Drug Court Program or other diversionary programs such as conditional discharge or Pretrial Intervention. At The Tormey Law Firm, our New Jersey criminal defense attorneys regularly secure our clients' enrollment in Drug Court and similar programs to successfully resolve their cases and even have their charges dismissed. To discuss your specific drug case with one of our highly knowledgeable attorneys, learn more about the NJ Drug Court Program, or find out if you may be able to avoid jail by entering drug rehab in New Jersey, contact our Hackensack offices today at (201)-556-1570. We provide consultations free of charge.