Ridgefield Park Police Arrest 2 Men on Heroin Distribution Charges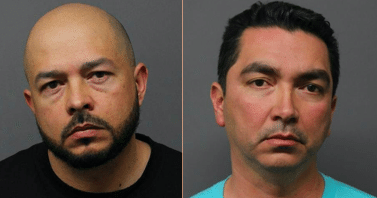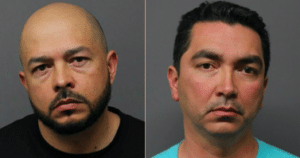 Bergen County authorities recently arrested two men accused of distributing heroin from a car dealership in Elizabeth. Police also allegedly discovered a large quantity of heroin in the suspects' vehicle in Ridgefield Park, NJ.
The two suspects are a 43-year-old Linden man and a 44-year-old Westfield man. Law enforcement got a tip about illegal drug activity and opened an investigation into the suspects.
Investigators eventually got search warrants for the suspects' property. Members of the Bergen County Prosecutor's Office Narcotics Task Force executed the search warrants and conducted searches of a silver 2005 Chevrolet Equinox and Emporium Auto Sales in Elizabeth, NJ. During the searches, police reportedly found more than one kilogram of heroin, a kilogram press machine, digital scales, kilogram wrappers, and more than $10,000 in cash believed to be proceeds from illegal drug sales.
Police officers placed the two suspects under arrest and charged them with numerous drug crimes, including heroin distribution and possession of drug paraphernalia.
After being placed under arrest and charged, the suspects were remanded to the Bergen County Jail in Hackensack, New Jersey.
To learn more about this case, check out the NJ.com article, "Car Dealers Arrested After More Than $10k and Heroin Found, Officials Say."