Ridgefield Officer Allegedly Injured by Man at Police Checkpoint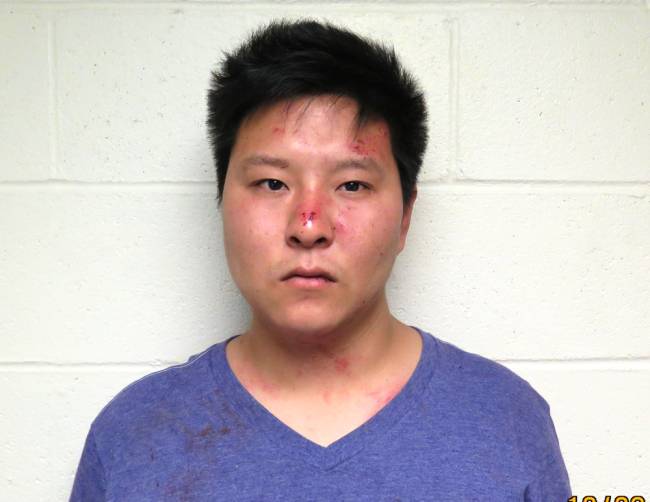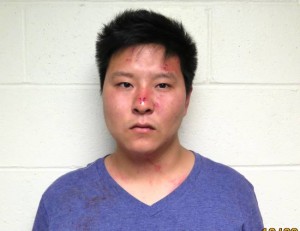 Following a recent incident at a police checkpoint in Bergen County, a man is facing a multitude of charges including: aggravated assault on a police officer, eluding, hindering apprehension, leaving the scene of an accident resulting in bodily injury, possession of drug paraphernalia, DUI, and driving with a suspended license.
During the series of alleged events, the defendant is accused of driving through a police checkpoint while dragging an officer with his vehicle, and subsequently causing numerous motor vehicle accidents as he attempted to flee the scene.
According to authorities, 25-year-old Hackettstown resident Denny Oh was driving his 2005 Honda Odyssey minivan when he was stopped at a police checkpoint in Bergen County. After Ridgefield Police Officer Kevin Nebbia ran a check on Oh's driver's license, he found that Oh had multiple outstanding warrants for his arrest. When he informed Oh that he would be taken into custody, Oh allegedly attempted to drive away and dragged Officer Nebia approximately 20 feet with his vehicle.
Oh reportedly continued driving, running a stop sign in Palisades Park and causing an accident with a Ford Expedition occupied by a woman and her 4-year-old son. The woman driving the Ford is said to have driven over a curb and collided with a building in an attempt to avoid a crash with Oh.
Officials say Oh continued to flee, as police officers from the Palisades Park and Ridgefield Police Departments pursued him. During this time, police say Oh struck two different police cars and drove his vehicle toward officers who were attempting to stop him. He was ultimately taken into custody by Ridgefield and Palisades Park police while fleeing on foot.
Oh is now being held at the Bergen County Jail in lieu of $250,000 bail. Clearly, he will be subject to extremely severe penalties if ultimately convicted in this case. As for Officer Nebbia, who sustained injuries to to the head, back, and arm, he was released from Hackensack University Medical Center after receiving treatment.
For more details regarding this incident, view the following article: Police ID man accused of dragging Ridgefield police officer as he fled traffic stop