Prosecutors File Hurricane Sandy Relief Fraud Charges Against NJ Residents
Five More New Jersey Residents Accused of Defrauding Government Out of Hurricane Sandy Relief Funds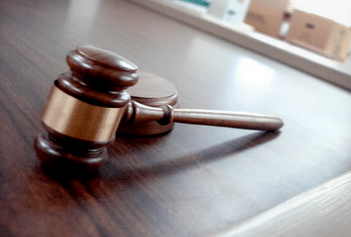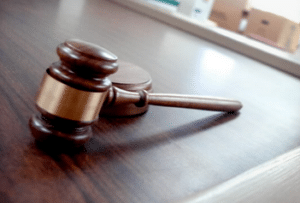 NJ state prosecutors recently filed fraud charges against five people who allegedly defrauded both the state and federal governments for relief money for Hurricane Sandy damage. That brings the total number of people who have been charged in connection with Hurricane Sandy fraud to 109 since 2014. (Those numbers were released by the New Jersey Attorney General's Office in an official statement.) The five suspects who were most recently charged are a Little Egg Harbor Township, Lodi resident, Roseland resident, Belle Mead resident, and Brielle resident. According to law enforcement officials, the five suspects applied for government assistance to compensate them for damaged properties under false pretenses.
Serious Criminal Charges for Suspects Who Allegedly Lied to Government About Hurricane Sandy Property Damage in New Jersey
The first defendant has been accused of securing more than $177,000 in government funds for damage to his residence in Little Egg Harbor. However, he allegedly lied about the Little Egg Harbor Township property being his primary residence; his actual primary residence is reportedly in Edison, NJ. As a result of his alleged fraud, he has been charged with theft by deception and unsworn falsification.
According to authorities, the second defendant received more than $125,000 in government assistance by claiming to have a primary residence in Little Egg Harbor. As a result, he has also been charged with theft by deception.
The third suspect to be charged recently faces theft by deception charges and unsworn falsification charges for receiving more than $47,000 in government money. He allegedly claimed to reside in Lavalette, but that property is believed by authorities to have been a vacation home.
The fourth suspect allegedly got nearly $27,000 from the government by claiming that he needed funds to repair a residence in Lavalette, NJ. However, according to state prosecutors, the Lavalette property was just a vacation home. He faces criminal charges for theft by deception and unsworn falsification.
The fifth suspect faces theft by deception charges for allegedly obtaining more than $12,000 from the government by claiming a seasonal residence in Brielle, NJ as her primary residence.
If any of the suspects are convicted on the theft by deception charges, they would be subject to prison time. Moreover, they would likely be fined and ordered to pay restitution to the government to cover the financial costs of the alleged fraud.
Free Consultation with Experienced New Jersey Criminal Attorney About Fraud Charges
If you or a loved one has been charged with theft or fraud in Hackensack, Paramus, Newark, Parsippany-Troy Hills, or anywhere in NJ, you need a qualified criminal lawyer helping you to fight the charges. Travis Tormey is a skilled criminal defense attorney who is prepared to assist you during this difficult time. Contact him today to discuss your case.