Pre-Trial Intervention for NJ Domestic Violence Charges
Can You Get PTI in a Domestic Violence Case in New Jersey?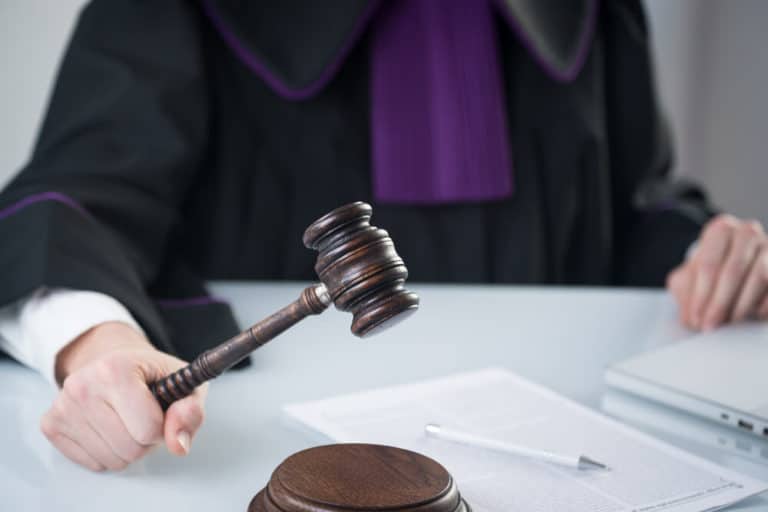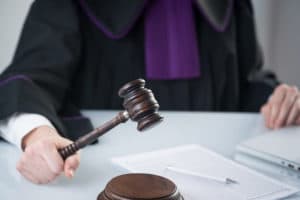 Pretrial Intervention, also known as PTI, is a program offered by the Superior Court to first time offenders as a means to resolve felony criminal charges without a conviction. New Jersey has certain rules and restrictions on who can apply and be accepted into PTI. Anyone charged with domestic violence has certain hurdles to overcome in seeking admission int Pre-Trial Intervention, as the rules are more stringent when it comes to crimes involving domestic violence. However, if you are accepted into PTI and successfully complete the program, the rewards may be worth the initial challenges of gaining admission. With this in mind, getting a lawyer who has successfully helped numerous clients facing domestic violence charges to get into PTI is highly advisable when you want to avoid a conviction.
At The Tormey Law Firm, our attorneys have skillfully assisted clients in virtually every county in New Jersey with admission to the PTI program to get domestic violence charges dismissed. Whether you have been charged with stalking, aggravated assault, terroristic threats, burglary, criminal mischief, or another offense, we have the practical know-how and experience to help you reach the best outcome possible. Contact one of our offices near you in Hackensack, Newark, Morristown, New Brunswick, or Middletown to discuss your case now. You can reach us by calling (201)-556-1570 or arrange a free consultation online 24/7.
Basics of the Pre-Trial Intervention Program (PTI) in New Jersey
PTI is an alternative to prosecution in criminal cases involving persons who have never had a prior conviction, used PTI or similar program, or received a conditional discharge. If the Prosecutor, you, and the Judge agree, the charges against you may be suspended for a period between 12 and 36 months while you are in the Pre-Trial Intervention Program. During that time frame, you must abide by the terms of the postponement noted in the PTI Order. If successful, the case against you will be dismissed at the end of the specified term. Once completed and dismissed, your records can be expunged 6 months from the date of completion.
How do You Get into PTI in NJ
In order to get into PTI in New Jersey you must apply and be accepted. The court has an application that must be completed by you or your attorney and, if you meet the minimum requirements and there is no bar to the application, you will be interviewed by the criminal division to determine your potential acceptance.
Unfortunately, not everyone who would like to be accepted into PTI is eligible. In fact, the law, outlined in N.J.S.A. 2C:43-12, sets forth a list of applicants who should not be accepted into the program. Specifically, the rule states that there is a "presumption against admission" into PTI under certain circumstances. Unfortunately, this presumption against admission applies to individuals charged with crimes involving domestic violence. The good news is, there are exceptions that can be made when seeking PTI for a domestic violence charge. Successfully gaining acceptance depends on several important factors relevant to your unique case.
PTI Eligibility in Domestic Violence Cases in NJ
Presumption against Enrollment in Pre-Trial Intervention for Domestic Violence
Any case involving domestic violence charges, including those for aggravated assault, criminal mischief, terroristic threats, and others, will result in a presumption against admission into the Pre-Trial Intervention Program. Specifically, if the case involves a temporary restraining order or final restraining order and you were the one subject to the order, you are initially considered not qualified for PTI. Further, if the crime involved domestic violence in which there was significant bodily injury, you are presumably not eligible. Even if you threatened violence, you will not be presumed to be a candidate for PTI. This can seem unfair as, in the initial stages of your case, the charges are based simply on allegations and have not been proven beyond a reasonable doubt in court.
While the rules appear bleak for those charged with domestic violence, there are some ways that you can be accepted into the PTI program in a domestic violence case, with the help of a knowledge attorney.
Getting into the PTI Program for a Domestic Violence Charge
In addition to the statute governing PTI, there are court rules that apply to domestic violence criminal charges. In accordance with New Jersey Court Rule 3:28, you can apply for PTI but need to submit the application together with a statement of extraordinary and compelling circumstances to justify admission. In fact, in domestic violence cases, you have to first receive approval from the prosecutor to even apply for Pre-Trial Intervention. Our attorneys can help you draft this statement and advise on steps that you should take prior to your application to put you on firmer ground with the court and the prosecutor.
While PTI is run by the court, the prosecutors are often considered the gatekeepers. For this reason, if the prosecutor agrees to put you into PTI, it will assist in your application with the criminal division. We have experience in domestic violence cases and know what the state looks for in deciding whether to admit you into PTI. We will discuss things you must do and things you should avoid when interviewed for admission. Once accepted, unlike most cases involving typical criminal charges, you will be required to enter a guilty plea before entering PTI for a domestic violence offense.
Pleading Guilty to Domestic Violence for Pre-Trial Intervention Admission
Under normal circumstances, the draw of PTI is that there is no required guilty plea and the charges will be dismissed if you complete the terms. Unfortunately, as noted above, domestic violence cases are different and you must enter a guilty plea to be admitted into the program.
If I Finish PTI, Will a Domestic Violence Offense be on my Record?
Even though you are required to plead guilty in order to enter the Pre-Trial Intervention Program in a domestic violence case, there will be no record of conviction if you successfully complete the program. In other words, if you enter a guilty plea to aggravated assault, terroristic threats, or another crime of domestic violence and you are admitted into PTI, your charges will be dismissed if successful in completing the program. This means that you can essentially avoid having a criminal record with an indictable conviction. Obviously, this is a huge bonus when seeking jobs and other opportunities for the rest of your life.
Get PTI for a Domestic Violence Charge: NJ Lawyers Help
In New Jersey, the biggest hurdle in applying for PTI is knowing what to do, what to say, and how to successfully handle the process. This is even more true when it comes to domestic violence. If you are seeking PTI for domestic violence assault or other charges in Bergen County, Essex County, Passaic County, Union County, Morris County, or another county in New Jersey, The Tormey Law Firm can help. Our attorneys take the lead and guide you every step of the way. We have done it many times before and we are committed to assisting you with Pre-Trial Intervention admission. Contact our office today at (201)-556-1570 for a free consultation concerning your case.