Phone Records & Passwords in NJ Criminal Cases
Wondering if your phone can be used against you in New Jersey?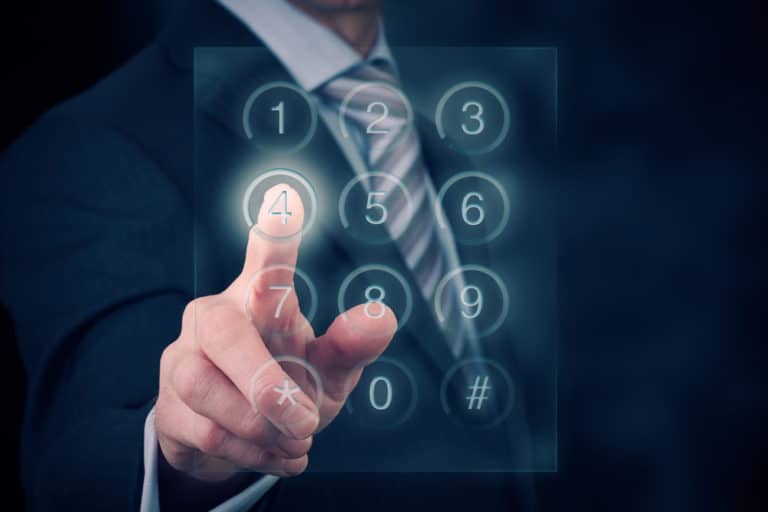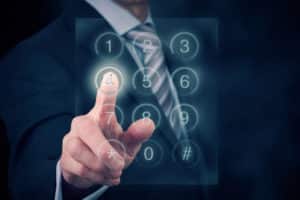 Almost everyone knows that they have a right to remain silent in certain situations. The right to remain silent is the first part of the Miranda warnings that you've likely heard on one of the countless cop or crime dramas on TV: "You have the right to remain silent. Anything you say can and will be used against you in a court of law." But does that right protect your cell phone passcode? Can a police officer or judge demand that you turn over your iPhone passcode or provide your fingerprint to unlock your phone? An upcoming decision by the New Jersey Supreme Court will examine those questions in the coming months. This article explores the court's potential rulings and their likely impact on individuals arrested and charged with crimes in New Jersey. If you are currently facing criminal charges or under police investigation, you should speak with a seasoned criminal defense lawyer who can protect your rights. Contact our New Jersey criminal law firm at (201)-556-1570 for immediate assistance and get a consultation free of charge.
Do I have to Give Police my Phone Password if I'm Charged with a Crime in NJ?
The Fifth Amendment to the Unites States Constitution—in addition to parallel New Jersey laws—prohibits the government from forcing you to testify as a witness against yourself in a criminal prosecution. Subject to certain narrow exceptions, you have a right to remain silent and a right not to testify against yourself, regardless of whether you are appearing in state court or federal court. This is true whether you are called to testify in a civil proceeding such as a restraining order trial, a criminal proceeding in superior or municipal court, or in any other formal or informal hearing where your answers may later incriminate you in future criminal proceedings. These rules will soon be applied to cell phone passcodes in a criminal case pending before the New Jersey Supreme Court.
The New Jersey Supreme Court will soon issue an opinion in State v. Andrews, one of the most important Fifth Amendment cases of the year. In Andrews, a deputy with the Essex County Sheriff's Office was arrested and charged with assisting a suspected drug dealer in hiding illegal drug distribution activities from law enforcement. As part of the investigation and arrest, officers seized the deputy's iPhone. The trial court judge in Andrews ordered the arrested deputy to provide his PIN and other cell phone passcodes to the police.
The deputy appealed the trial judge's order, arguing that the court was forcing him to testify against himself by providing his passcodes to the police. He stated that such an order violated the Fifth Amendment's protection against self-incrimination. The New Jersey Appellate Division disagreed with the deputy and sided with the trial court, reasoning that if the Fifth Amendment protection against self-incrimination applied to cell phone passcodes, the police could almost never obtain information from lawfully-seized and passcode-restricted devices in a criminal investigation.
Facing Criminal Charges and they want my Phone Records in New Jersey
The New Jersey Supreme Court has not yet scheduled oral arguments in the Andrews case, and it is difficult to say which way the Court will rule. Some courts in other states have permitted a criminal defendant to be forced to unlock her or his phone, stating that providing a passcode and unlocking a phone does not amount to making a "testimonial" statement protected by the Fifth Amendment. Other courts have stated that such information is protected by the Constitution.
No matter which way the New Jersey Supreme Court rules, the State v. Andrews case will have a significant impact on citizens of New Jersey. If the Court determines that providing a passcode or otherwise unlocking a phone is "testimonial" and/or protected by the Fifth Amendment, criminals will be able to shield their private information much more effectively on their cellphones, and ordinary citizens will see their privacy rights significantly strengthened against unwarranted intrusion by law enforcement.
If the Court concludes that courts may lawfully order criminal defendants to unlock their cell phones, the police will be able to more effectively gather evidence against people charged with distributing drugs, harassment, endangering the welfare of a child through unlawful communication with a minor, and other crimes. In addition, phone records that include statements about prior or planned crimes such as robbery, burglary, assault, and theft may be made available to police. Clearly, this would allow law enforcement to extent the scope of their investigations and more easily gather evidence against criminal defendants, but privacy rights will significantly weakened for New Jersey residents and visitors alike.
Arrested and they took my Phone, NJ Attorney Needed
Our highly experienced New Jersey criminal defense attorneys can help if you have been arrested and police confiscated your phone, you are under investigation and officers want your phone password, or you are facing criminal charges and need guidance on how your phone records may be used against you. We fight criminal charges and restraining orders on behalf of clients throughout New Jersey, including in Bergen County, Morris County, Essex County, Passaic County, Hudson County, and Middlesex County. Contact us today at (201)-556-1570 for a free consultation with a criminal lawyer who can answer your questions and discuss your best defense.