Paramus NJ Police Arrest Suspects After Allegedly Finding Heroin in Car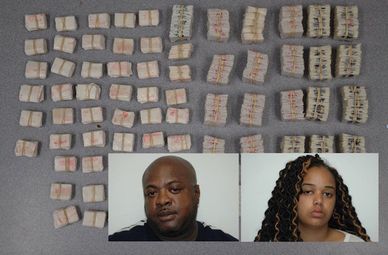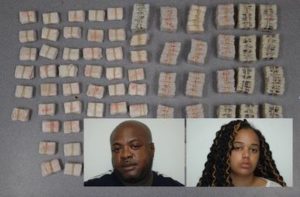 Paramus NJ law enforcement arrested two people after allegedly discovering them with a large amount of heroin in their motor vehicle.
The suspects are a 20-year-old Albany NY woman and a 45-year-old Jersey City man. According to authorities, the two suspects were in a car and headed northbound on Route 17 in Paramus, New Jersey.
A couple of Paramus patrol officers reportedly clocked the suspects' vehicle traveling around 70 miles per hour and speeding on the highway. Police made a traffic stop and subsequently searched the vehicle. It is unclear at this time what prompted Paramus cops to search the suspects' car.
The search of the motor vehicle allegedly turned up more than 1,800 bags of heroin. According to law enforcement officials, the seized drugs weighted in excess of one pound and have a total street value of $15,000.
The suspects were placed under arrest and charged with possession of heroin with intent to distribute. If the suspects are convicted on the drug distribution charges, they could face lengthy terms of incarceration in NJ State Prison.
After being arrested and processed, the suspects were moved to the Bergen County Jail in Hackensack, New Jersey.
For additional information about this case, go to the NJ.com article, "Cops Pull Over Speeding Car, Find Pound of Heroin."