Paramus Marijuana Attorney
Arrested for Marijuana in Paramus, New Jersey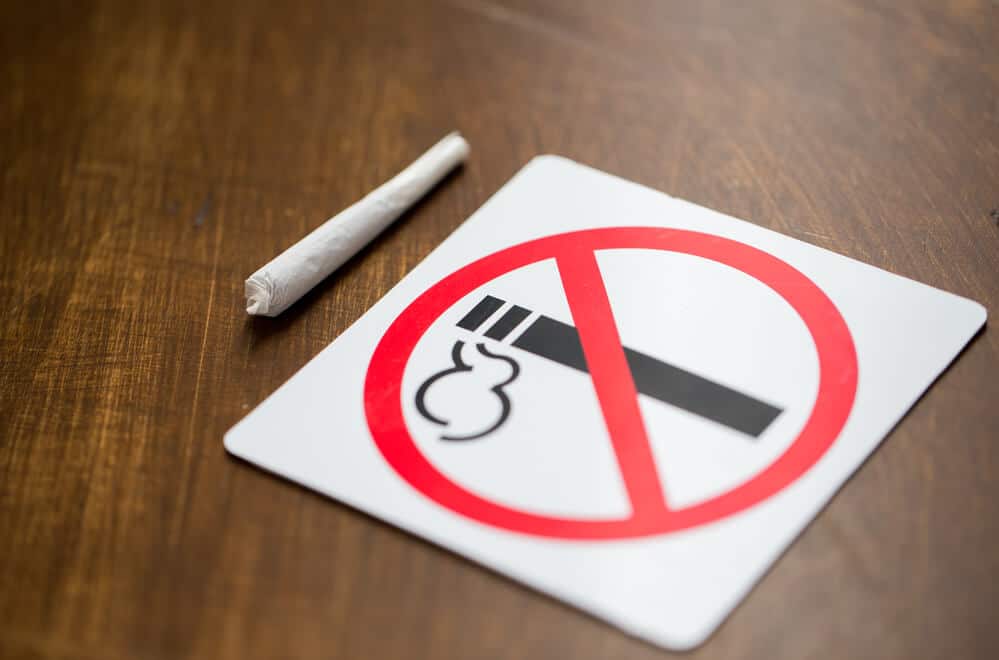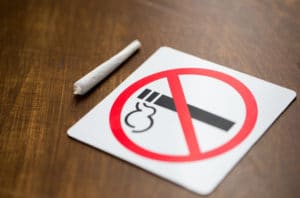 If you're traveling Route 17 into the borough of Paramus, in Bergen County, New Jersey, you might stop in the Garden State Plaza for some shopping or sit down for a bite to eat in one of its many restaurants to enjoy a good meal and relax. If you plan to smoke some weed to enhance your dining experience, think twice about getting back on to Route 17 while under the influence. If you are stopped, besides a DUI charge for driving under the influence of marijuana, you may be charged with marijuana possession under some of the toughest drug laws in the country. Typically, drug busts happen in cars during routine traffic stops, like expired registration, when the police find drugs or drivers under the influence. So, if you drive off from your relaxing meal in Paramus with marijuana in your possession, you may be in for a ride to the Paramus police station or jail, facing harsh penalties.
If you wind up facing charges for marijuana in Paramus, seeking help from a knowledgeable attorney should be on your list of top things to do next. Fortunately, you've come to the right place. Our dedicated Paramus NJ marijuana defense lawyers at The Tormey Law Firm have what it takes to beat your marijuana case. We have been successfully handling marijuana cases in Bergen County for years, many of which occurred when our clients were pulled over and arrested in Paramus. Whether your case involves under 50 grams of weed, you had more than 50 grams in your possession at the time of your arrest, or the state has accused you of selling marijuana or intent to distribute, you can relay the facts to our team and get the personalized guidance and assistance you need now. Call (201)-556-1570 or contact us online to discuss your case in a free consultation.
Paramus Marijuana Offenses
Illegal controlled substances under New Jersey law involve a range of street drugs and prescription drugs. Since the expansion of the medical marijuana program in New Jersey, cannabis falls somewhere in between. Among the many controlled dangerous substances in the NJ Drug Schedules, Schedule I and II drugs are considered addictive and potentially dangerous. Marijuana and hashish, including concentrates, which are resin extracts from the cannabis plant, are classified in Schedule I. As a result, you are subject to arrest and criminal charges if you are found with marijuana and you don't have a medical marijuana card.
Possessing Less than 50 Grams of Marijuana
When you face marijuana charges for any amount of the drug, there are heavy penalties, but the amount plays a significant role in determining the potential consequences. If you are arrested with less than 50 grams of marijuana, you're facing a disorderly persons offense, which is punishable by up to six months in jail and a fine of up to $1,000.00, as is possession of drug paraphernalia, like bongs, pipes, bowls, and rolling papers.
Fourth Degree Marijuana Possession
On the other hand, possessing over 50 grams of marijuana, hashish or concentrates, is a fourth degree crime, carrying punishments that include prison for 18 months and a fine amounting to $35,000.00. And if you possess those substances within 1,000 feet of a school, you can add 100 hours of community service to the fines and incarceration. If you possess enough marijuana, or the drug plus baggies or large amounts of cash, you may be accused of selling marijuana.
Accused of Selling Marijuana in Paramus
Charges for distribution or possession with intent to distribute are more severe, increasing in severity commensurate with the increase in the distribution amount. So, under one ounce of marijuana is a fourth degree crime and could lead to 18 months' incarceration and a $25,000.00 fine (mandatory minimum of ½ or 1/3 the sentence). Next, one ounce up to under five pounds is a third degree crime, which may get you a mandatory minimum and three to five years' incarceration, plus a $25,000.00 fine. Then, five to under twenty-five pounds is a second degree crime, often resulting in a mandatory minimum and five to ten years, with a $150,000.00 fine. And worst case scenario, distributing over twenty-five pounds of weed, a first degree crime, comes with a mandatory minimum, ten to twenty years in state prison, and a $300,000.00 fine. If distribution occurs within 1,000 feet of a school or school bus, the sentence is a mandatory minimum, a prison term of three to five years, and a $150,000.00 fine.
Selling marijuana to minors and pregnant women is a felony that doubles the possible sentence. And selling or distributing close to certain public property is a third degree crime or felony, depending upon if the amount is under or over an ounce. Moreover, distributing paraphernalia can earn you 18 months' imprisonment and a $10,000.00 fine.
Where You go to Court for Marijuana Charges in Paramus NJ
If you're charged with a lesser offense, a disorderly persons offense, your case will go to Paramus Municipal Court. All other indictable felony charges for marijuana are heard in Bergen County Superior Court.
Defenses for a Paramus NJ Marijuana Case
Though New Jersey's drug charge penalties are strict, you do have options. If you discuss your case with a criminal law attorney, you may find you have grounds for dismissing the charges if you were stopped without probable cause, the police illegally searched and seized your property, or failed to read you your rights before questioning you, among other defenses. Even without a dismissal, you may be eligible as a first-time offender for a conditional discharge or probation, or for supervised treatment rather than prison. Other avenues that may be open for you involve Drug Court or the first-timers' Pretrial Intervention Program in Bergen County Superior Court, where the aim is rehabilitation over incarceration also. Your attorney might even be able to plea bargain or get the marijuana amount reduced and your case sent down to Paramus Municipal Court, for a lighter sentence.
What to do When Charged with Marijuana in Paramus Borough
If you want to know more about how you can successfully defend against marijuana charges in Paramus, talk to an experienced Paramus marijuana attorney to find out. You can reach us at (201)-556-1570 to get a better understanding of your options and how we can help customize a defense strategy that meets your needs and obtains the best possible result.