Paramus, NJ Man Reportedly Went to Psychiatric Hospital Before Murdering Mother
Paramus Police Arrest Man Who Allegedly Used Boxcutter to Kill Mom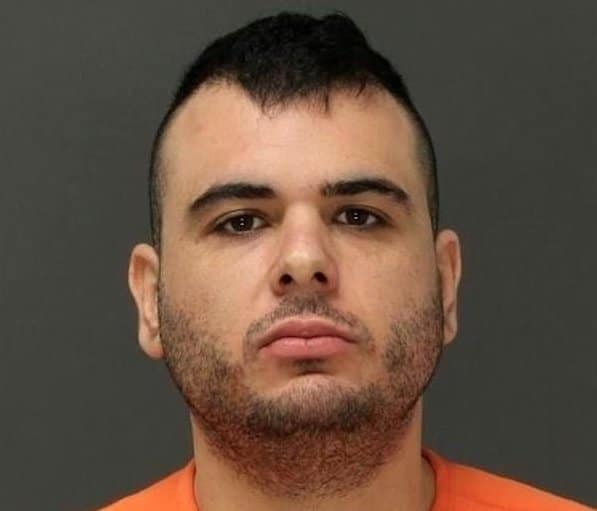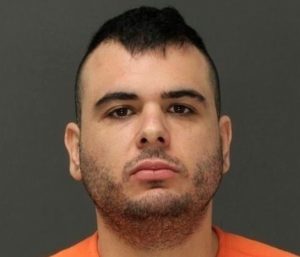 Paramus police recently arrested a local man for allegedly murdering his mother in a case that is prompting some to call for stricter guidelines about mental health treatment in New Jersey. The suspect in the domestic violence homicide is 30-year-old Jesus Lopez. According to law enforcement officials, Lopez killed his mother, 56-year-old Susana Lopez, at their shared residence on Spring Valley Road in Paramus, NJ. Lopez allegedly got hold of a boxcutter knife and used the item as a weapon to slit his mother's throat. Afterwards, Lopez reportedly left his mother's body in the garage for nearly two weeks and waited for it to decompose.
On October 24, the victim's body was discovered at the residence. The body was found by Paramus police officers who were sent to the home to conduct a welfare check. A social worker with Bridgeway Rehabilitation Services in Hasbrouck Heights, NJ requested the welfare check after she became concerned that Lopez had not been seen for more than a week. One of the responding officers noticed several flies inside the home and smelled an odor coming from the garage. Both officers went inside the home and reportedly saw Lopez sitting alone in a chair and staring blankly at a wall. According to prosecutors, Lopez spoke to the police officers and said, "I killed my mother 13 days ago." Paramus police then placed Lopez under arrest. He was subsequently charged with first degree murder in connection with the victim's death. At this time, Lopez is being held without bail at the Bergen County Jail in Hackensack, New Jersey.
Mental Illness & Violent Crime in New Jersey
Lopez reportedly has a history of domestic violence, with many of the domestic violence incidents resulting in 911 emergency calls from his Paramus home. In fact, Paramus police officers were reportedly called to the house at least 14 times since June 1, 2015. For instance, one 911 recording recently released by Paramus police reportedly indicates that Lopez was threatening to harm his mother and that she feared for her safety. On another 911 recording released by police, Lopez's mother said that her son was being "aggressive and scary" and that she felt "anxious and scared."
As a result of the 911 emergency calls and the many police visits to Lopez's residence, the Bergen Regional Medical Center admitted Lopez several times for various mental health issues, with the visits reportedly prompted by Lopez's violent actions. Lopez had reportedly been sent to the New Jersey psychiatric facility at least 22 times before he allegedly committed the homicide.
The question now being posed by friends and relatives of the victim is: Why was Lopez allowed to leave psychiatric care and return to his mother's residence in Paramus before his mental health issues, and his propensity for violence, had been accurately diagnosed and resolved by qualified professionals? A source recently spoke to the media and summed up the thoughts of plenty of observers of the tragic incident by questioning the effectiveness of a legal system that allowed both Lopez and his mother to "fall through the cracks." The sad truth is that mental illness is a serious problem in NJ and in the US, with authorities often failing to do enough to help those in need of mental health evaluations. In fact, many times, individuals suffering from severe mental illness are passed off from hospital to hospital but never adequately treated for their issues. In this case, Lopez went to the same facility, Bergen Regional, each time and was always released and allowed to return home to live with his mother.
The problem, noted Joe Masciandaro, president and CEO of CarePlus in Paramus, NJ, is that mental health facilities like the one at Bergen Regional must release patients after 72 hours – unless it can be clearly shown that the patient poses a threat to themselves or to others. Unfortunately, 72 hours usually isn't enough time for doctors to determine the underlying cause of the patient's mental health issues. As a result, patients like Lopez are often released after a 72-hour stay. Ultimately, this can lead to a tragic outcome.
Contact an Experienced Paramus Criminal Defense Lawyer Who Handles Murder Cases
Travis Tormey is a Paramus criminal defense attorney who has experience defending clients against violent crime charges and domestic violence charges throughout New Jersey, including Bergen County, NJ. If you or a loved one has been accused of a violent crime, such as murder, assault, or terroristic threats, you can contact the Tormey Law Firm anytime, day or night, to discuss your legal options and to start your defense.