PA Woman Charged with Assault by Auto for DWI Crash in Mahwah, NJ
Pennsylvania Woman Faces Assault by Auto Charges for Allegedly Causing DWI Accident on Mahwah Highway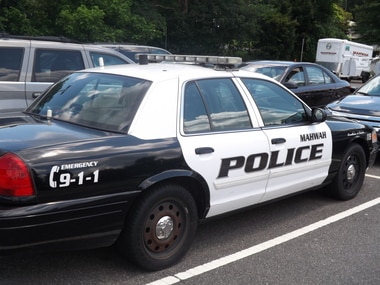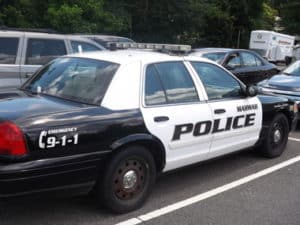 A woman faces DWI charges after she allegedly crashed her car on a highway in Mahwah, New Jersey. The drunk driving accident happened at 2:49 p.m. on Friday. The suspect, 27-year-old Christine Ryan of Bartonsville in Pennsylvania, was reportedly behind the wheel of a Chevy Malibu and traveling north on Route 287 in Mahwah when she struck a Lincoln Navigator from behind. The rear-end collision caused the Lincoln Navigator to slam into the left guard rail on the highway.
A small child in the Lincoln was ejected from the back seat of the vehicle as a result of the alleged drunk driving crash. The victim, who is 12 years old, was transported via helicopter to St. Joseph's Regional Medical Center in Paterson, New Jersey. Doctors at the hospital treated the child for "serious injuries" and stabilized the victim's condition. At this time, the victim's medical condition has not been updated by doctors. Neither of the vehicle drivers was injured in the crash.
DWI Charges in New Jersey
NJ State Police troopers arrived at the scene shortly after the auto accident to investigate and assess the damage. Bergen County prosecutors ultimately decided to filed charges against Ryan in connection with the crash. Ryan faces serious charges for Driving While Intoxicated (DWI) and assault by auto. Additionally, Ryan has been charged with possession of a controlled dangerous substance (CDS) because she allegedly had illegal narcotics in the motor vehicle.
In most instances, drunk driving in NJ is classified as a traffic offense. However, when the DWI violation involves an accident with bodily injuries, the offender can be charged with a felony-level criminal offense. In this case, that's likely why Ryan has been charged with assault by auto.
According to law enforcement sources, Ryan should not have been operating a car at the time of the DUI accident because her driver's license had already been suspended. As a result, Ryan has been charged with driving while suspended. This means that Ryan could be subject to additional penalties that include a longer suspension and monetary fines.
Contact an Aggressive DWI Defense Lawyer in Mahwah, NJ
Have you been charged with Driving While Intoxicated, Driving Under the Influence, or Breath Test Refusal in Mahwah, NJ? Then you need an experienced Mahwah DWI attorney on your side. Contact Bergen County DUI lawyer Travis Tormey today to discuss your case.