NJ Supreme Court Considers Pretrial Detention Evidence in Jersey City Eluding Case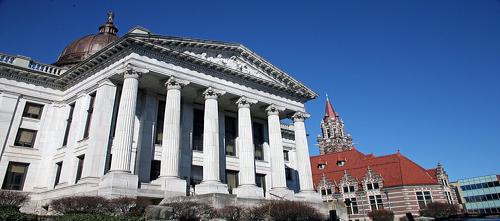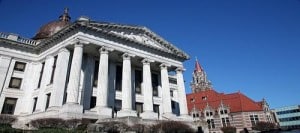 As New Jersey continues to iron out the details of its new bail system since the passage of bail reform, the NJ Supreme Court is considering the extent of evidence that should be allowed at detention hearings. The case that brought this issue to the forefront involves a man who was charged with eluding after leading police on a car chase in Jersey City, New Jersey.
At The Tormey Law Firm, our experienced criminal defense attorneys regularly fight charges for eluding police, resisting arrest, and hindering apprehension in courts throughout New Jersey. If you have been charged with eluding or another crime in Jersey City, Hoboken, Secaucus, Weehawken, North Bergen, Bayonne, or elsewhere in NJ, contact us today at (201)-556-1570 for an absolutely free consultation. You can also send us an email to arrange an appointment at one of our convenient office locations. And please continue reading for more information about this precedential case and the implications of the NJ Supreme Court's decision.
Eluding Charges in Hudson County, NJ
The case in question involves 48-year-old Leo Pinkston, who recently pleaded guilty to downgraded charges for eluding police and aggravated assault in Hudson County, NJ. He was arrested and charged with multiple felonies after an incident in June of last year, at which time he attempted to elude police in car chase that began in Greenville and ended when Pinkston collided with another vehicle in North Bergen.
When the car crash occurred, both vehicles hit a utility pole and caught fire because of the downed wires. The driver of the other vehicle exited his car with his clothes on fire and officers were caught on camera kicking him. Police then allegedly shot Pinkston while he was still in his car.
The officers involved in this case were ultimately brought up on criminal charges as well. Specifically, several of the officers have been charged with attempted murder, aggravated assault, and weapons offenses. Another has been charged with unlawfully firing his weapon and aggravated assault.
Detention Hearing in Jersey City, New Jersey
After his arrest, Pinkston had a detention hearing where a judge decided to remand him (to keep him in jail pending the outcome of his case). Under the new bail system in New Jersey, criminal defendants are subject to a risk assessment, after which they are either kept in custody or released on their own recognizance. The new system replaced the prior monetary bail system, which tended to favor those with the means to post bail.
The judge who presided over Pinkston's detention hearing ordered him held without bail after refusing to allow him to call the officers involved in his case as witnesses. Pinkston took the decision up on appeal and an Appellate Court affirmed the decision. Now, the NJ Supreme Court is considering the right of a criminal defendant to call witnesses adverse to him during detention proceedings.
Can You Call Witnesses at a Detention Hearing in New Jersey?
Last year, the NJ Supreme Court ruled that a prosecutor can present a witness's testimony at a detention hearing if the State is seeking pretrial detention. The Court did, however, authorize judges to require in-person witness testimony if and when they deem it necessary. Now, the question is: can the defendant call witnesses during a pretrial detention hearing? How the justices on New Jersey's highest court answer this question remains to be seen. What is clear is that their decision in this case will spell long-term implications for all other criminal defendants who have detention hearings in New Jersey hereafter.
For more information and a free consultation with a knowledgeable NJ criminal defense lawyer, contact The Tormey Law Firm today at (201)-556-1570.