NJ Supreme Court Considers Mandatory Lie Detector Testing for Sex Offenders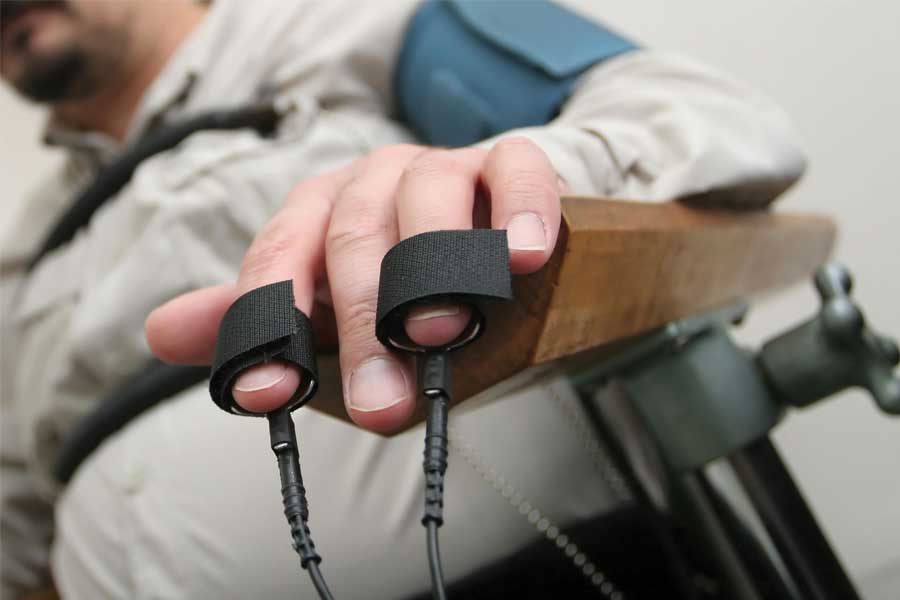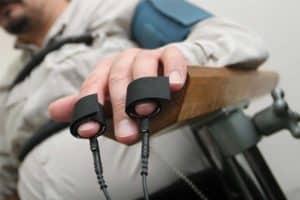 The New Jersey Supreme Court is currently considering the constitutionality of mandatory lie detector tests for paroled sex offenders. The questions regarding this issue abound: should a registered sex offender on parole be forced to submit to polygraph tests? Should they be entitled to counsel during these tests? And should they be allowed to invoke their Fifth Amendment right to abstain from answering to avoid self-incrimination? Let us consider New Jersey's current sex offender policy and the arguments on both sides of this landmark case.
The Background
This issue was brought before the State's highest court by three paroled sex offenders. These parolees, whose identities remain undisclosed, were convicted of unassociated sex crimes in separate cases. All three are currently required to submit to periodic polygraph tests as a condition of their paroles. During these examinations, they are asked questions about their daily lives, whether they are complying with the terms of their release, and if they have been involved in any illegal activities.
The New Jersey Parole Board implemented polygraph regulations in 2006. Thus far, the NJ Appellate Division has upheld lie detector tests requirements, in accordance with other State and Federal courts throughout the United States. While the results of lie detector tests cannot compel new parole restrictions for sex offenders, they may be used to launch additional investigations. In addition, paroled sex offenders who fail polygraphs, and those who refuse to answer questions, can be detained pending parole violation hearings.
The Arguments
The challengers in this case argue that mandatory lie detector testing is a violation of their constitutional rights. Further, they argue that parolees should be allowed to have a lawyer present and to invoke their Fifth Amendment right against self-incrimination. They also noted the unreliability of polygraph testing and that historically, they cannot be used as evidence in the majority of criminal cases.
Those in favor of lie detector testing for paroled sex offenders have said that it encourages honesty and maintains accountability in parolees. They further note that sex offenders are required to answer similar questions to their parole officers on a regular basis and are expected to answer truthfully. Of course, polygraph tests are not the only requirements imposed upon registered sex offenders in New Jersey.
Megan's Law and NJ Sex Offender Registration
Under Megan's Law, defendants convicted of certain sex crimes, such as sexual assault and aggravated sexual assault, may be required to register as sex offenders. This process entails notification and continued updates to law enforcement authorities regarding current residence, place of employment, enrollment in an educational institution, etc. In fact, failure to register as a sex offender in New Jersey is a criminal offense, codified in section N.J.S.A. 2C:7-2.
Failure to register as a sex offender is typically a third degree crime in New Jersey, punishable by a term of incarceration ranging from 3 to 5 years. Other violations of registration and reporting requirements, such as: failure to notify law enforcement of a change of address within 10 days; failure to notify law enforcement of access to a computer with the Internet; or providing false information regarding current address or employment, are considered fourth degree crimes. These violations may result in a prison sentence of up 18 months. Lastly, for sex offenders subject to lifelong community supervision, a failure to register violation may lead to the revocation of your parole altogether.
Ultimately, the rules and requirements for convicted sex offenders in New Jersey are extensive and strictly enforced. This case will determine one significant component of sex offender parole requirements, spelling long-term implications for those on parole for sex crimes in New Jersey, as well as future sex offender parolees.
For additional information pertaining to this matter, access the following article: Sex Offenders Challenge Constitutionality of Mandatory Lie Detector Tests