New Jersey Rules on Out of State Medical Marijuana Reciprocity
Can I get arrested if I have a medical marijuana card from another state in NJ?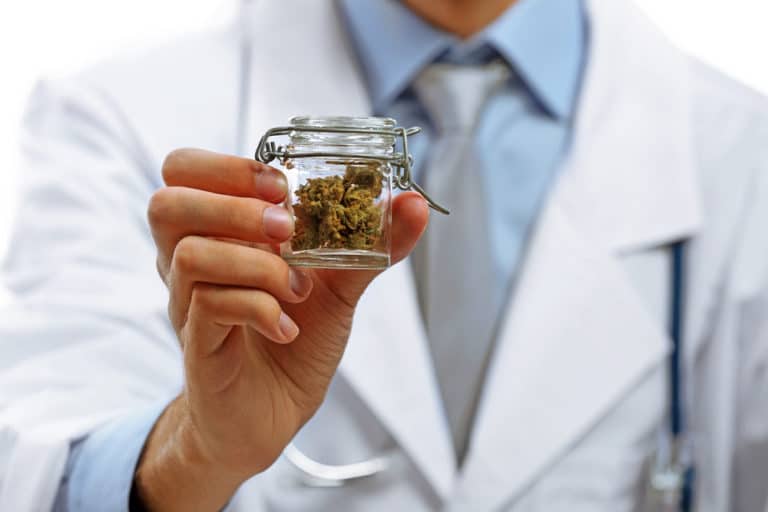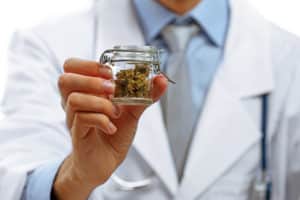 Dozens of states have passed laws permitting the use of marijuana for medical purposes, including New Jersey. Unfortunately, however, things get more complicated when you attempt to carry or purchase medical marijuana in New Jersey when you are visiting from out-of-state, even if you have a valid out-of-state medical marijuana card. While lawmakers recently passed legislation to provide additional rights for out of state medical marijuana users in New Jersey, people can still find themselves arrested for marijuana from another state. Here's how you can be arrested for carrying marijuana in New Jersey, even if you have a valid prescription for the drug from another state. If you have found yourself facing marijuana charges, but you were simple visiting or traveling through New Jersey and you have a medical marijuana card from your home state, contact us at (201)-556-1570 to speak with an attorney who can help.
Medical Marijuana Reciprocity Rules: The Basics
It is important to note that just because you are permitted to possess a certain amount of medical marijuana in one state, your license from one state does not entitle you to carry or purchase medical marijuana when you are outside of that state. As of June 2019, approximately seven or eight states (including Arizona, Arkansas, New Hampshire, Oklahoma, Pennsylvania, Rhode Island, and Washington D.C.) had what are called "reciprocity programs" that honored out of state medical marijuana cards, prescriptions, or licenses under certain circumstances.
In many cases, even states that grant reciprocity for medical marijuana require you to comply with both your home state's rules and that state's rules while you are within their jurisdiction. For example, Arizona permits out-of-state licensed patients to use their marijuana while visiting Arizona, but those patients are barred from purchasing marijuana in Arizona. Oklahoma grants a 30-day temporary permit to use marijuana under the terms of an out-of-state license. Pennsylvania has historically restricted reciprocity to visiting caregivers of children who take part in their home state's medical marijuana programs, at least for marijuana purchases.
New Jersey Acknowledges Out of State Medical Marijuana Cards
New Jersey's governor signed into law an expansion of the NJ medical marijuana program in the Summer of 2019. It clarified and expanded New Jersey's reciprocity program for out of state marijuana. Until recently, visitors with out of state medical marijuana cards were being continuously arrested for possession under the state's prior medical marijuana regime and controlled substances laws. This underscores the importance of staying up to date on the fast-paced new developments in this area of New Jersey and statewide law. So what is New Jersey's new reciprocity program and what does it allow? Let's take a look.
Governor Phil Murphy signed a new bill expanding New Jersey's medical marijuana program on July 2, 2019. According to a press release issued by the governor's office, this new bill, titled A20, states that:
Individuals who are registered as patients under their states' medical marijuana programs can receive reciprocity, or otherwise be considered to be qualifying patients, under New Jersey's medical marijuana program for up to six months while they are visiting the state.
During those six months, a person is allowed to use and possess medical marijuana in an amount that complies with New Jersey's medical marijuana program and that also complies with amounts specified by the medical marijuana laws of that person's home state.
Visitors with a valid out-of-state medical marijuana card can also purchase medical marijuana from licensed dispensaries in New Jersey if they have received authorization from a New Jersey medical practitioner based on a medical condition that qualifies under New Jersey's program.
This law represents a significant expansion of New Jersey's program, and it affords visiting medical marijuana patients with much more flexibility to continue treating themselves with marijuana in the state.
How Marijuana Arrests Happen with Out of State Prescriptions in NJ
While Bill A20 expands New Jersey medical marijuana reciprocity, the law imposes a high number of requirements on out-of-state medical marijuana users. If you violate these requirements, for example by continuing to use medical marijuana after your six months of reciprocity has expired, or by purchasing New Jersey medical marijuana without authorization from a New Jersey health care professional, you can still be prosecuted for the unauthorized possession of marijuana in violation of New Jersey statute NJSA 2C:35-10. New Jersey police officers may stop you if they see evidence that you are using or in possession of marijuana, and they may ask if you are in compliance with state law for that possession and use. If you are not, you face extremely steep penalties and you should consult a qualified New Jersey criminal defense attorney without delay.
What to Do if You Have been Charged with Marijuana from Another State in NJ
In short, do not take reciprocity for granted. You should carefully look up both the terms of the reciprocity program for the state that you are visiting, including New Jersey, and you should also ensure that you are complying with your home state's requirements for medical marijuana use as well. And don't forget, flying with medical marijuana can be complicated by the fact that federal law still criminalizes the possession of marijuana. TSA agents may stop you if they find marijuana in your luggage, which can lead to serious criminal charges. You should consult an experienced attorney if you have been charged with any type of crime involving marijuana in New Jersey. If you need to speak to a lawyer about a marijuana case anywhere in NJ, call (201)-556-1570 for a free consultation from a member of our seasoned defense.
Additional Resources: