New Jersey officials concerned about sex trafficking as next year's Super Bowl rapidly approaches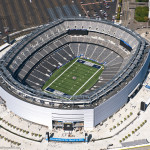 New Jersey authorities, politicians, and local police are working together to crack down on illegal sex trafficking in anticipation of next year's Super Bowl at MetLife stadium (formerly Giants stadium) in East Rutherford, New Jersey. The Attorney General's Office has already been in contact with New Orleans and Indianapolis officials to see how they addressed prositution and sex trafficking before Super Bowls in their respective cities.
The Bergen County Prosecutor's office has stated that they will likely sweep for human trafficking before the Super Bowl. In fact, we have seen the prosecutor's office and Paramus police make several prostitution arrests over the last few months in undercover operations. Further, a local assemblywoman has called for a $25,000 fine for anyone convicted of a crime linked to trafficking.
According to the NJ.com article, New Orleans police arrested 85 individuals on charges of human trafficking, prostitution, pandering, narcotics and weapons charges ahead of the Super Bowl. Police rescued five women allegedly brought to New Orleans to work as prostitues against their will.
Apparently, prostitution is a major issue surrouding an event like the Super Bowl as people from around the country come to town to party and let loose. I would also expect to see a large number of drug related arrests because of this as well. We'll see how these issues are dealt with as next year's Super Bowl rapidly approaches.