New Jersey Official Misconduct Charges Confined to Public Servants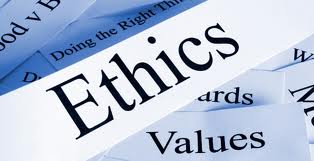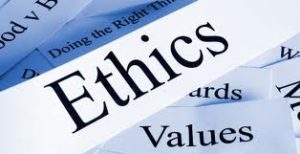 The New Jersey Supreme Court recently affirmed that a volunteer member of the First Aid Squad cannot be charged with official misconduct in New Jersey because this position cannot be considered a "public employee."
The aforementioned decision arose in the context of a criminal case against Brandon T. Morrison, a former treasurer of the Pemberton First Aid and Emergency Squad. Morrison was indicted in 2013 on charges of theft by deception, computer theft, wrongful impersonation, misapplication of entrusted property, and official misconduct, after he allegedly used squad funds to make over $20,000 worth of unapproved purchases. Among the items Morrison was accused of purchasing were: a laptop, boots, and clothing, as well as knives, handcuffs, a baton, a tactical equipment belt, a vehicle strobe light, a weapon holster, and a simulated pistol. He also allegedly wrote nearly $6,000 worth of forged checks to himself.
Morrison's case was taken up on appeal, as he sought to have the official misconduct charges dismissed because he was not technically a "public servant" at the time of his alleged offenses. The Appellate Division decided to dismiss the official misconduct charge, citing that Morrison was not acting as a public employee of the municipality. The New Jersey Supreme Court recently upheld this decision. In its opinion, the court stated:
"We decline to find that defendant was 'performing a governmental function' and therefore a 'public servant' merely because volunteer EMTs are subject to state regulations and receive certain legislative benefits and tort immunities that encourage citizens to undertake life-saving activities on behalf of the public."
To place this decision in context, let us examine official misconduct charges in New Jersey. The charge of official misconduct is outlined in section N.J.S.A. 2C:30-2 of the New Jersey Criminal Code. According to this statute:
A public servant is guilty of official misconduct when, with purpose to obtain a benefit for himself or another or to injure or to
deprive another of a benefit:
a. He commits an act relating to his office but constituting an unauthorized exercise of his official functions, knowing that such act is unauthorized or he is committing such act in an unauthorized manner; or
b. He knowingly refrains from performing a duty which is imposed upon him by law or is clearly inherent in the nature of his office.
Considering the language of the statute, official misconduct charges can only be filed against those who fall within the category of "public servant." Obviously, the term public servant is subject to significant interpretation. Under New Jersey law, "public servant" is defined as "any officer or employee of government, including any branch, subdivision, or agency of this State or any locality within it." One might consider a person who serves on behalf of a municipality as an emergency medical technician a public servant. However, in this case, Morris was operating as a member of a non-profit organization that served as a back-up rescue squad. In other words, the squad was not operating as an official government entity, nor were its volunteers operating as government employees.
Although the official misconduct charge against Morrison has been dismissed, the remaining charges in the indictment will not be influenced by this decision. As for others facing official misconduct charges in New Jersey in the future, the State's highest court has further delineated the way in which "public servant" will be interpreted for years to come.
For additional information pertaining to this matter, access the following article: N.J. Supreme Court rules official misconduct only for public servants