New Jersey Amps up DWI Patrols for Super Bowl Weekend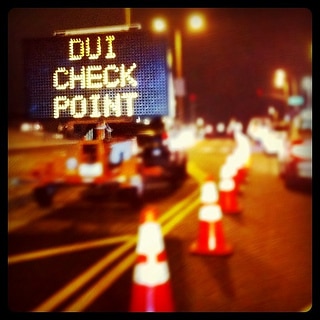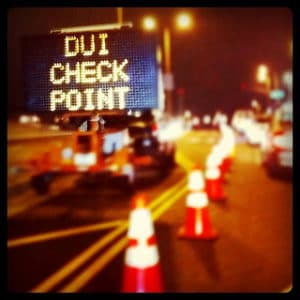 Police in New Jersey are increasing DWI patrols in an effort to find more drunk drivers on Super Bowl Sunday. If you're going out to watch the game this year, there are certain areas where police will be aggressively pursuing those driving under the influence.
So many people go to bars, restaurants, as well as friends' and families' homes throughout New Jersey on Super Bowl Sunday. Eating and drinking is an expected part of the festivities, and police are well-aware of the increase in drinking and driving during the big game. As a result, many police departments in New Jersey address the Super Bowl in the same way they do holidays like New Year's, Thanksgiving, and Christmas. With saturation patrols, more officers are on the roadways searching for people in violation of New Jersey's DWI statute, Section 39:4-50.
If you don't want to get arrested for DUI this weekend, officers in Somerset County, Hunterdon County, and Monmouth County will be targeting drunk driving above and beyond their typical level of enforcement. The NJ Division of Highway Traffic Safety (DHTS) has provided grant funding to multiple police departments throughout the state, which will be used to pay officers working overtime on Sunday.
You can expect police patrolling for DWI offenders all over New Jersey, as local police departments do their part to combat drunk driving. But in some towns, there will be a higher concentration of officers and potentially, DUI checkpoints. The state-funded police departments where you are more likely to be charged with DWI on Super Bowl weekend are in: Bernards Township (aka Basking Ridge), Bridgewater, Bound Brook, Branchburg, Clinton, Flemington, Franklin Township, Green Brook, Hillsborough, North Plainfield, Manville, Montgomery Township, Peapack Gladstone, Readington, Watchung, and Warren Township.
The other towns officers will be saturating with DWI patrols are: Hazlet, Holmdel, Highlands, Aberdeen, Keyport, Keansburg, Matawan, Atlantic Highlands, Middletown, and Union Beach. Notably, the majority of these towns are in central and Southern New Jersey. However, this do not mean there isn't a significant chance of facing DWI charges in any municipality in New Jersey over Super Bowl weekend.
Unfortunately, NJ law enforcement officers from local and State Police are constantly on the look out for possible DUI's. New Jersey takes drunk driving extremely seriously, enforcing strict punishments against those convicted for driving under the influence. If you find yourself charged with a DWI in NJ, you may have a ton of questions about the penalties you're facing, what happens next, and how best to handle your case. To find answers to some of the most frequently asked questions about DWI in New Jersey, visit our DUI FAQ's Page.
Arrested for DWI on Super Bowl Sunday in New Jersey?
The next critical step you make will be to find the best DWI defense lawyer. At The Tormey Law Firm, our team of DUI attorneys have the skill and tenacity to successfully defend your innocence. We represent clients in courts throughout New Jersey using our battle-tested DWI defense strategies to get these charges dismissed. Whether there is an issue with the initial motor vehicle stop, field sobriety testing, breathalyzer calibration or operation, or another error in police protocol when handling your arrest, we will comb through the evidence to find an issue that can help us beat your drunk driving charge. For a free consultation, call (201)-556-1570.
For more information about where police will be looking for DUI offenders in New Jersey this weekend, access the following: Cops working OT in these towns Super Bowl Sunday to deter drunk driving