Man Faces Deportation after Guilty Plea in Bergen County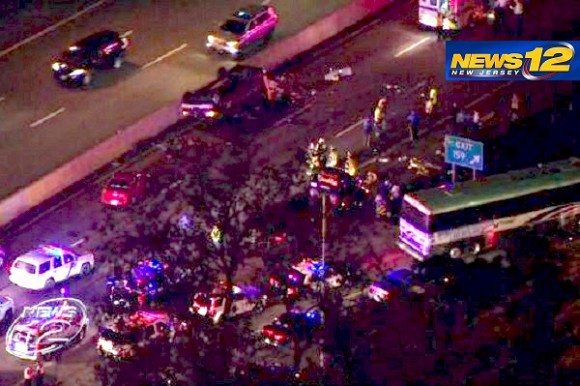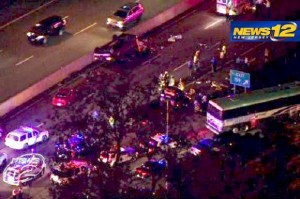 A man is facing deportation after pleading guilty to third degree charges in Bergen County Superior Court recently. The defendant was originally charged in connection with an incident in Saddle Brook during which he drove a church van into an NJ transit bus, resulting in one death and multiple serious injuries.
30-year-old Oscar Martinez-Y-Martinez was reportedly residing in the U.S. illegally and driving without a valid driver's license when he crashed a van containing 23 people into a New Jersey Transit bus occupied solely by the driver. The accident, which occurred on October 1st of last year on the Garden State Parkway in Saddle Brook., resulted in numerous injuries as well as one fatality.
According to authorities, there were 7 victims transported to surrounding hospitals following the crash, four of whom were critically injured. In addition, police announced the death of one woman named Vilma Castro-DeMox.
Martinez-Y-Martinez had previously obtained a driver's license in New Mexico, one of the only states in the nation in which illegal aliens are eligible to obtain a driver's license. Notably, these licenses are only valid within the state, meaning that he was driving with an invalid license when the crash occurred.
In the most recent development in this case, the defendant pleaded guilty to third degree charges before a Superior Court Judge in Hackensack on Tuesday, August 5th after reaching an agreement with the Bergen County Prosecutor's Office. Per the terms of the plea agreement, Martinez-Y-Martinez will be sentenced to time-served in lieu of the 3 to 5-year prison term typically associated with third degree crimes in New Jersey.
He is currently being held at the Bergen County Jail but will soon be transferred into federal custody and will likely be deported to Mexico shortly thereafter.
For more information pertaining to this case, access the following article: No prison time for illegal Mexican church van driver in fatal Saddle Brook crash