Man Allegedly Robs 2 Victims With Knife During Supposed Sneaker Sale in Wyckoff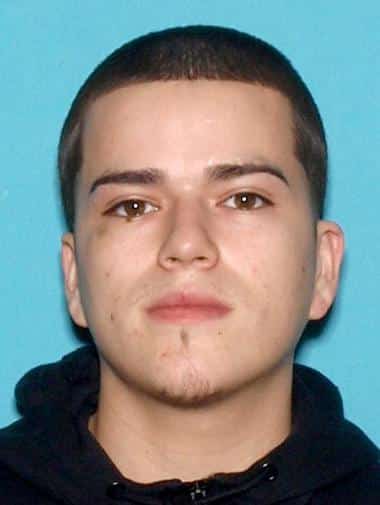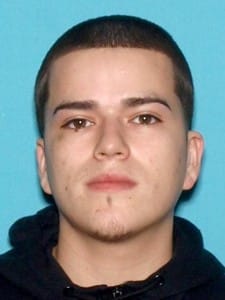 After a potential Internet-generated transaction involving sneakers resulted in the armed robbery of two young men in Wyckoff, one man has been charged with armed robbery and multiple weapons offenses.
According to Benjamin Fox, the Chief of the Wyckoff Police Department, 22-year-old Paterson resident Steven Cardona was recently identified as the suspect who robbed two teenage boys with a knife during a would-be sneaker sale generated through Facebook in August.
Per reports, two local 13-year-olds had scheduled to meet Cardona in the parking lot of Cedar Hill Shopping Center, at which time they believed he would be purchasing a pair of Air Jordan sneakers from them for $360. The victims had posted an advertisement for the sneakers on Facebook, to which Cardona allegedly responded.
After setting-up a meeting to purchase the sneakers, officials say Cardona arrived at the scene, threatened the boys with a knife, and fled with the sneakers. A detailed investigation involving computer forensic technology tied Cardona to the fraudulent sale arrangement and soon after, to the robbery itself. He is now under investigation in several other open cases involving robberies committed under similar circumstances in Bridgewater, Clifton, and Closter.
With regard to the aforementioned case, Cardona has been charged with robbery, unlawful possession of a weapon, and possession of a weapon for an unlawful purpose. He is currently being held in the Bergen County Jail, with his set at $100,000.
The charges against Cardona could spell severe consequences if he is ultimately convicted, particularly for the alleged armed robbery. In New Jersey, robbery offenses are classified as first degree crimes under N.J.S.A. 2C:15-1 if the actor is armed with, uses, or threatens the use a deadly weapon during the commission of the offense. First degree charges are considered the most serious under the New Jersey Criminal Code and are punishable by a state prison sentence ranging from 10 to 20 years.
In addition, Cardona is also facing a mandatory-minimum term of incarceration during which he will be ineligible for parole, as robbery crimes are subject to the sentencing guidelines mandated by the No Early Release Act. This act, also known as "NERA," requires a defendant to serve 85% of the prison sentence imposed before becoming eligible for parole.
For more information related to this incident, access the following article: Paterson man robbed Wyckoff teens at knifepoint in Facebook sneaker deal, police say