Leonia NJ Woman Charged with Promoting Prostitution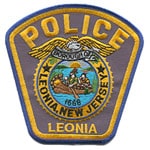 A Leonia NJ woman was recently arrested and charged with promoting prostitution in Neptune Township, New Jersey.
The suspect is a 42-year-old woman from Leonia NJ. She reportedly runs Good Day Spa, which is located at 1301 Route 33 in Neptune, NJ.
According to law enforcement officials, the Leonia woman was promoting prostitution involving other women charging customers for sexual services.
Police conducted an undercover sting operation and eventually arrested the suspect. Another suspect, a 48-year-old resident of Flushing NY, was also arrested.
Both women have been charged with promoting prostitution, a very serious crime that carries severe punishments.
After being placed under arrest and charged, the two suspects were released from police custody on their own recognizances. They will both have to appear in court at a later date to address the sex crime charges against them.
Meanwhile, the Neptune Township Code Enforcement Office is reportedly investigating the situation and determining whether to shut down the spa business.
For further information about this case, go to the NJ.com article, "2 Women Charged with Promoting Prostitution at N.J. Spa."