Howell man pleads guilty to aggravated manslaughter after DUI crash killed Mount Arlington cop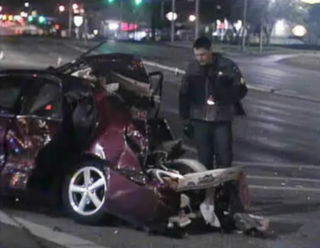 Aggravated Manslaughter Charges Morris County NJ
A 30-year-old Howell man plead guilty to aggravated manslaughter in the Morris County Superior Court in Morristown, New Jersey last week in connection with the drug-related crash that killed a Mount Arlington police officer in October 2011. The defendant admitted to being under the influence of four drugs at the time of the crash and has no independent knowledge of the events of that day based on his drug-induced condition.
The defendant, who had previously been released on $500,000.00 bail, agreed to have his bail revoked to begin serving his time pending sentencing. The defendant's plea agreement calls for a twenty (20) year State prison sentence, 17 years of which must be served without parole. The defendant will be sentenced before Judge Robert Gilson on March 1.
According to reports, the defendant was driving over 90 mph while passing other vehicles on Route 80 when his car went over the center median and collided with the Mount Arlington police officer's patrol vehicle. The defendant was under the influence of Xanex, morphine, heroin, and methadone at the time of the crash, according to lab results. The defendant left his Monmouth County home that night to purchase drugs in Newark and had no idea why he was even in Morris County at the time of the crash.
Need Lawyer for DUI Manslaughter Charges Morris County?
This is an extremely unfortunate story as several lives were ruined based on the defendant's actions. For additional information, please see the Star Ledger article.