Hasbrouck Heights Police Arrest Alleged Bloods Gang Member on Assault, Weapons Charges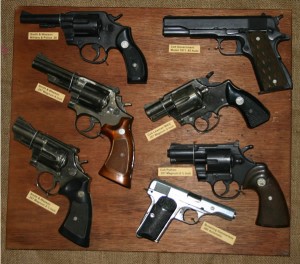 In a recent incident in Hasbrouck Heights, an alleged member of the Bloods gang was arrested and charged with aggravated assault on a police officer, resisting arrest, disorderly conduct, and multiple weapons offenses, after pointing a loaded gun at a Hasbrouck Heights Police Officer.
According to Detective Sergeant Michael Colaneri of the Hasbrouck Heights Police Department, 21-year-old Lodi resident Marcos Payne, an alleged Bloods gang member, was stopped on Terrace Avenue at approximately 11:30 a.m. on Saturday, April 26th, following a report of suspicious behavior. Detective John Behr reportedly attempted to stop Payne while he was feigning pointing a gun at passers-by.
After Payne fled the scene on foot, Officer Behr pursued him. When Behr ultimately reached Payne, he allegedly pulled a .22-caliber revolver loaded with hollow-point bullets and pointed it at the officer. Fortunately, officers from the Carlstadt, East Rutherford, Hackensack, Lodi, Wood-Ridge, Bergen County, and Port Authority police departments had arrived on the scene and Payne was taken into custody before discharging the weapon.
Payne is now facing charges including aggravated assault on a police officer, unlawful possession of a handgun, resisting arrest, and disorderly conduct. He is currently being held at the Bergen County Jail, with his bail set at $100,000 bail.
In New Jersey, laws regarding weapons are extremely stringent, particularly those involving guns. My site provides a series entitled "How to Beat Gun Charges," as well as a variety of gun-related pages regarding permits, forfeiture of weapons, and other aspects of New Jersey gun laws. Access the links in this article for more information.
For more information pertaining to this case, access the following article: Hasbrouck Heights police detective tackles gunman before he can pull trigger