Hasbrouck Heights Man Facing Kidnapping Charges Awaits Trial in Bergen County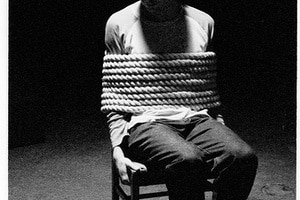 A man from Hasbrouck Heights continues to await his trial in Bergen County Superior Court on charges involving kidnapping, terroristic threats, criminal restraint, and other offenses.
According to the Bergen County Prosecutor's Office, 68-year-old Hasbrouck Heights resident Mohammed Ranko, who is originally from Syria, was initially facing charges for unlawfully detaining and threatening his employer's son, also allegedly telling the man that he planned to murder his father. Police arrested Ranko in December of 2011 in connection with the alleged incident and he has been in custody at the Bergen County Jail ever since.
Then, last year, Ranko was charged with additional crimes, after authorities say they uncovered a kidnapping plan that he was orchestrating from prison. According to the prosecution, Ranko enlisted the assistance of a former inmate and his associates in order to carry out the kidnapping of his former employer. The group allegedly planned to kidnap the man and hold him in a mausoleum at an Englewood cemetery, where they would await further instructions from Ranko.
When the Hackensack Police Department became aware of this, they alerted officials from Paramus, who intercepted the men before the alleged kidnapping occurred. Per reports, they had purchased ski masks, tape, ropes, and wire, which officials believe they intended to use to detain the victim. Following the arrests, Ranko was charged with additional crimes, and is now facing decades in prison if convicted.
Under New Jersey law, kidnapping is considered one of the most serious criminal offenses. In fact, it is similar to homicide in that some convictions are subject to specific sentencing provisions which require longer terms of imprisonment than typical first degree crimes. Kidnapping is codified under N.J.S.A. 2C:13-1 and can be classified as a first or second degree offense. However, as previously stated, in specific cases, a conviction can result in a sentence to serve between 25 years and life in New Jersey State Prison.
It is unclear the degree of the kidnapping charges against Ranko; however, considering the seriousness of all kidnapping charges and the number of other crimes for which he is accused, Ranko will be sentenced to a lengthy term of incarceration if he is ultimately found guilty. In addition, he will be deported once his sentence is complete due to his immigration status.
For more information regarding this case, access the following article: Bergen inmate trial delayed in $1 million plot to kidnap Paramus businessman