Four Men Accused of Running Drug Mill in Edgewater, NJ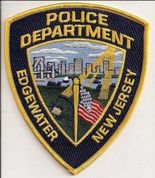 Hackensack NJ police recently arrested four men accused of operating a drug mill in Edgewater, New Jersey.
The Hackensack Police Department dispatched cops to the Riverside Square Mall after getting a 911 call about two suspicious individuals loitering. Hackensack police soon got to the mall and encountered two men: a 55-year-old Florida man and a 33-year-old Arizona man. When police officers placed the two suspects under arrest, they allegedly found the men in possession of nearly $69,000 in cash. The suspects have been charged with money laundering.
Hackensack detectives continued to investigate and eventually went to a residence in Edgewater, NJ. That's where law enforcement allegedly discovered a low-level "drug mill." According to authorities, police found a slew of drugs at the house, including three kilograms of cocaine, 30 pounds of marijuana, and one ounce of heroin. Police also allegedly found a kilogram press machine, large scales used to weigh drugs, a money-counting machine, a firearm, and around $182K.
Police subsequently arrested two more men: a 35-year-old Edgewater NJ resident and a 32-year-old West New York resident.
Both suspects have been charged with numerous crimes, including distribution of cocaine, distribution of heroin, possession of marijuana with intent to distribute, and money laundering.
All of the suspects are currently being held at the Bergen County Jail in Hackensack, New Jersey.
For further information about this case, go to the NJ.com article, "Edgewater Home Was Operating as a Drug Mill, Cops Say."