Fort Lee GWB Crash Leads to DWI Charges for Injured Driver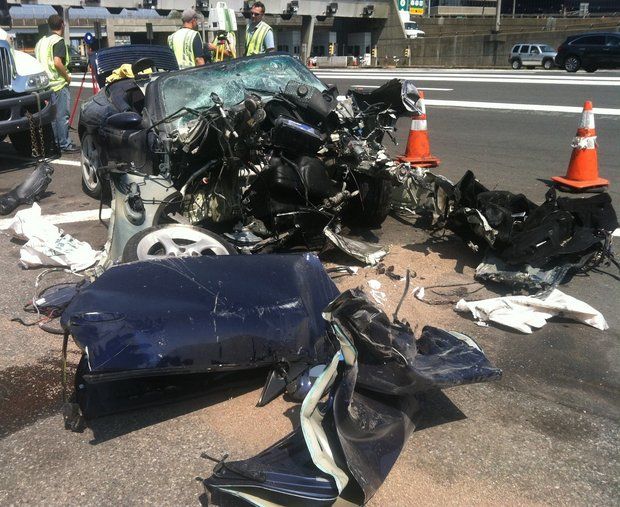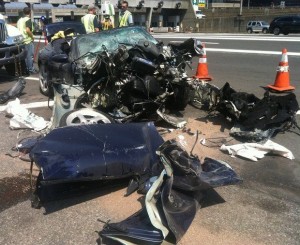 A man is facing charges for driving while intoxicated (DWI), reckless driving, and possession of open container of alcohol in a motor vehicle, following a serious accident that occurred in Fort Lee recently. The defendant was allegedly driving drunk when he crashed his Porsche into the back of a tractor-trailer on the George Washington Bridge.
According to Joe Pentangelo, the spokesperson for the Port Authority Police Department, 55-year-old New York resident Stuart Lieberman was driving his Porsche while intoxicated on the George Washington Bridge in Fort Lee on Thursday, August 7th at approximately 12:30 a.m., when he crashed into a tractor-trailer.
The Porsche then became jammed below the tractor-trailer, requiring authorities to cut through the vehicle in order to remove Mr. Lieberman. Although the driver of the tractor-trailer was uninjured during the accident, Lieberman reportedly sustained a broken femur and two broken ankles. He is currently receiving treatment for these injuries at Hackensack University Medical Center.
The defendant will be required to appear in Fort Lee Municipal Court to face these charges when released from the hospital and could be subject to a variety of penalties if he is ultimately found guilty. In New Jersey, DWI offenses are addressed under N.J.S.A. 39:4-50, which separates these violations into specific categories, delineating the penalties associated with each classification of this offense.
First offenses for DWI are further divided into cases that involve an alleged blood alcohol content (BAC) of between 0.08% and 0.10% and those involving a BAC of 0.10% or more, with increasing penalties for offenses involving the higher-tiered BAC. For example, a person convicted of a first offense DWI with a BAC between 0.08% and 0.10% is subject to a 3-month license suspension. On the other hand, a defendant convicted of a first offense DWI with a BAC higher than 0.10% is subject to a driver's license suspension ranging from 7 months to 1 year.
Other penalties for DWI in New Jersey can include: jail time, fines, required classes at the Intoxicated Driver Resource Center (IDRC), and a mandatory ignition interlock device. These penalties become more severe for second offense DWI's and are the most harsh in cases involving third or subsequent offenses.
For more information pertaining to this case, access the following article: Man cut from Porsche charged with DWI in GWB wreck, Port Authority police say