Fair Lawn NJ Man Allegedly Murdered Parents, Killed Himself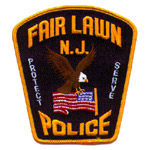 A Fair Lawn NJ man allegedly murdered his parents at their local residence and then set fire to the house before killing himself.
According to the Bergen County Prosecutor's Office, the 53-year-old suspect went to the Fair Lawn home of his parents and committed the violent homicides. It is alleged that the suspect fatally shot both of his parents, who were 73 years old and 76 years old, respectively.
After allegedly murdering his parents, the suspect reportedly committed arson by starting a fire and trying to burn down the house.
Finally, the suspect reportedly used a handgun to kill himself.
Around midnight, the Fair Lawn Police Department and the Fair Lawn Fire Department sent personnel to the residence after receiving calls about smoke coming from the home. When firefighters got to the scene of the violent incident, they quickly worked to put out the fire.
While attempting to stop the blaze, firefighters came across the three bodies inside the Fair Lawn NJ residence. All three bodies had gunshot wounds.
After the fire had been stopped, Fair Lawn NJ police officers searched the house and found a handgun. It is believed that this was the firearm used to commit the murders.
The Bergen County Medical Examiner's Office later conducted an autopsy on the bodies and determined that the cause of the suspect's death was suicide, while the cause of death for the victims was said to be homicide.
The Bergen County Sheriff's Office and the Fair Lawn Police Department are working together on the investigation into the double murder-suicide.
To learn more about this case, go to the Patch.com article, "Bergen Man Killed His Parents, Set Their House on Fire, and Killed Himself: Prosecutor."