Englewood NJ Man Sentenced to Seven Years in Prison for Deadly Drunken Crash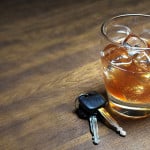 Last week, an Englewood man was sentenced to seven (7) years in New Jersey State Prison for driving drunk and causing a crash that killed two (2) people.
On January 20, 2012, 51-year-old Englewood resident Heriberto Calles had been drinking with friends prior to getting behind the wheel of his car. Later, Mr. Calles failed to successfully negotiate a curve on Liberty Road in Englewood. As a result, the vehicle jumped the curve and crashed into a several trees.
The crash resulted in the deaths of a pair of 23-year-old Englewood residents. Both victims were passengers in Mr. Calles' vehicle: Elmer Rodriguez and Miguel Molina. Two (2) other passengers were injured and treated at local hospitals.
After the crash, Mr. Calles was charged with vehicular manslaughter. He later accepted a plea deal that will require him to serve at least 85% of his sentence before becoming eligible for parole. At sentencing, Mr. Calles received seven (7) years. He managed to avoid the maximum allowable prison term because he had no prior criminal record and no prior moving violations. If Mr. Calles had not accepted the plea deal, he could have been sentenced to as many as 20 years in state prison.
Mr. Calles is an immigrant from El Salvador. He has lived in the United States since 1986.
For more information about this case, read the NorthJersey.com article entitled "Englewood Driver Sentenced to 7 Years in Fatal Drunken-Driving Crash."