Englewood Man Charged With Bergenfield Assault, Weapons Crimes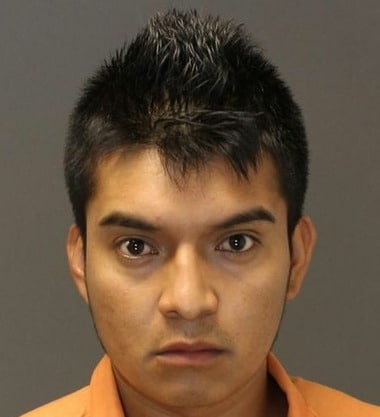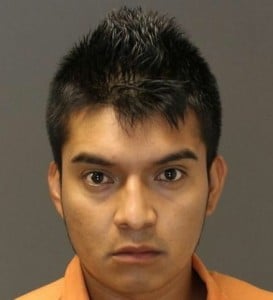 Following an altercation involving three people that occurred on a Bergenfield street recently, one man has been charged with aggravated assault, simple assault, as well as a weapons-possession offense.
According to officials from the Bergenfield Police Department, Officer Joseph Arrigo allegedly witnessed an altercation involving 24-year-old Englewood resident Alejandro Gonzalez and two others at approximately 3:00 a.m. on Sunday, August 31st. Officer Arrigo, who was on patrol in the vicinity of West Clinton and Portland avenues at the time, subsequently called additional officers to the scene for assistance.
After police put a stop to the fight, they questioned the individuals involved, one of whom reportedly sustained a head wound, while the other suffered multiple abrasions. Authorities have accused Gonzalez of hitting one of the alleged victims in the head with a brick and assaulting the other with a belt. He was immediately taken into custody and is currently being held at the Bergen County Jail in lieu of $40,500 bail without a 10 percent option.
In New Jersey, assault offenses are distinguished into the categories of "simple assault" and "aggravated assault," depending on the circumstances of the specific case. Generally the specific charges are contingent upon factors including: the degree of injury sustained by the victim, the identity of said victim (such as a law enforcement officer or public servant), and whether or not a weapon was involved in the alleged offense.
For a defendant facing assault charges, a simple assault charge is the more favorable of the two, as it is considered a disorderly persons offense as opposed to an indictable felony. Disorderly persons offenses are addressed at the Municipal Court level and are punishable by a maximum sentence of 6 months to be served in the county jail. Notably, certain defendants with no previous criminal record who have been charged with simple assault may be eligible for a diversionary program known as the Conditional Dismissal Program in Municipal Court. For more information about this program, access the following link: FAQ'S About NJ'S Conditional Dismissal Program in Municipal Court.
On the other hand, indictable felonies, which pertain to aggravated assault offenses, will be tried in the Superior Court in the County in which the alleged offense occurred. These charges are further delineated into classifications of first, second, third, and fourth degree crimes. First degree charges are considered the most serious under the New Jersey Criminal Code, with the severity of the charges proceeding in descending order from first to fourth. As such, a conviction for a first degree crime can entail of sentence of up to 20 years in New Jersey State Prison, while a fourth degree crime is punishable by a maximum sentence of 18 months.
The degree of the aggravated assault charges against Gonzalez remains undisclosed; however, the potential penalties to which he may be exposed are significant due to the fact that he has been charged with a felony-level offense.
For more information pertaining to this case, access the following article: Englewood man accused in Bergenfield brick, belt attack