Elmwood Park Man Expected to Accept Plea Agreement in Stalking Case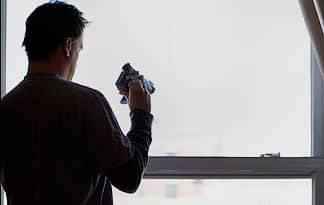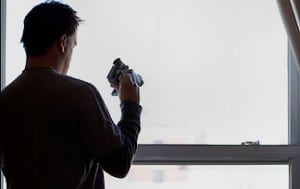 A Bergen County Superior Court case which dates back to September of 2012, involving a man from Elmwood Park indicted on charges for stalking and other offenses, is likely to be resolved by way of a guilty plea, according to reports.
45-year-old Elmwood Park resident Lorenz Hen was initially charged for allegedly stalking his former wife, attempting to assault her, and neglecting their young daughter. He was also accused of illegally entering his ex-wife's residence and videotaping her having sexual intercourse without her permission. Although the woman had obtained a restraining order against Hen, he allegedly violated it on multiple occasions.
Hen was ultimately charged in a four-count indictment in connection with these alleged offenses. He initially accepted a plea agreement from the Bergen County Prosecutor's Office; however, he declined to go through with it at the sentencing hearing.
He now faces additional stalking charges, two of which were filed within the last week, and was expected to sign another deal for what is now a seven-count indictment, on Tuesday, April 22nd. In yet another untimely sequence of events, he was unable to complete the paperwork because his interpreter was called away.
Hen is finally expected to plead guilty to lesser offenses on Monday, April 28th before a superior court judge in Hackensack. The original indictment issued by a Bergen County grand jury in this case likely included numerous charges for stalking, criminal contempt (for violating the restraining order), assault, and endangering the welfare of a child.
In New Jersey, stalking offenses are governed under N.J.S.A. 2C:12-10, which stipulates:
A person is guilty of a crime of the third degree if he commits the crime of stalking in violation of an existing court order prohibiting the behavior.
A person who commits a second or subsequent offense of stalking against the same victim is guilty of a crime of the third degree.
In this case, both of the aforementioned specifications apply, which means that Hen could be sentenced to a term of incarceration ranging from 3 to 5 years in New Jersey State Prison if convicted on even one count of stalking. If convicted of more than one count, the presiding judge would ultimately decide if his sentences should be served consecutively or concurrently.  It remains to be seen whether Hen will ultimately plead guilty or take his case to trial.
For more information pertaining to this case, access the following article: Elmwood Park man set to admit stalking, breaking in, videotaping ex having sex