Edgewater NJ Man Allegedly Ran Criminal Organization Behind Chocolate Theft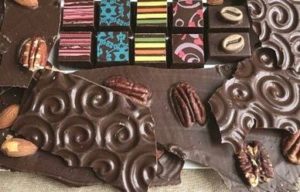 Law enforcement recently arrested an Edgewater NJ man who allegedly led an organized crime operation that committed a massive theft of chocolate.
The main suspect in the federal case is a 40-year-old Edgewater resident. According to the US Attorney's Office, the suspect was the leader of Shulaya Enterprise, a crime ring that perpetrated numerous illegal acts. The criminal enterprise allegedly has ties to Russia.
The suspect, along with 32 other defendants, has been charged with several crimes, including racketeering, fraud, extortion, theft, drug distribution, and unlawful possession of a weapon.
One of the theft crimes allegedly committed by the suspect's criminal organization involved a heist of more than 10,000 pounds of chocolate from cargo shipment containers.
Additionally, the suspects allegedly committed other crimes that included fraud at Atlantic City casinos, the illegal sale of untaxed cigarettes, bribing local law enforcement officers, and running an illegal poker game in Brooklyn, New York.
The Federal Bureau of Investigation (FBI) spearheaded the investigation into the suspects and eventually made arrests.
For more information about this case, access the NJ.com article, "Big Chocolate Heist Lands N.J. Mob Boss Behind Bars, Feds Say."