East Rutherford Woman Busted for Heroin Possession in Fair Lawn, NJ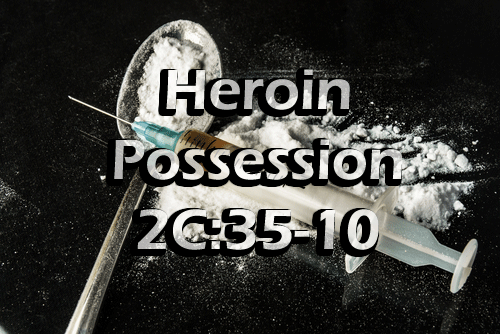 Fair Lawn police recently arrested an East Rutherford NJ woman who allegedly had a large quantity of heroin hidden in her underwear.
The suspect is a 26-year-old resident of East Rutherford, New Jersey. According to law enforcement, she was walking on Second Street in Fair Lawn NJ in the middle of the afternoon when a Fair Lawn patrol cop noticed her acting suspiciously.
The police officer approached the suspect and spoke to her. While talking to the suspect, the officer reportedly saw a crack pipe in the suspect's pocket.
A subsequent search of the suspect allegedly turned up 41 bags of heroin in her underwear and another 55 bags of crack cocaine taped to her leg.
Additionally, arresting officers learned that the suspect had active arrest warrants out of Haledon NJ and Rochelle Park NJ.
The suspect has been charged with numerous drug crimes, including possession of heroin, possession of crack cocaine, and possession of drug paraphernalia.
After being placed under arrest, the suspect was taken to Haledon Police Department headquarters for processing.
For further information about this case, go to the NorthJersey.com article, "Police: Woman Had Drugs Taped to Leg, Hidden in Underwear."