East Rutherford Men Accused of Sexually Assaulting Unconscious Woman
Three Men Allegedly Raped Woman After She Got Drunk and Passed Out at East Rutherford Apartment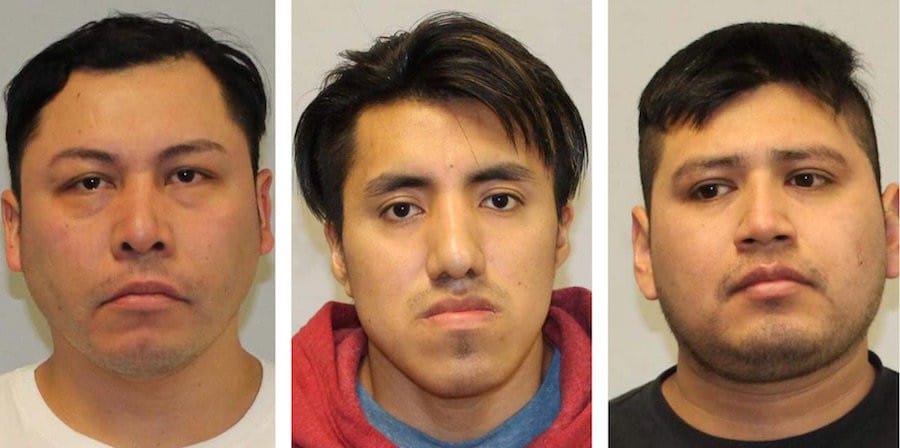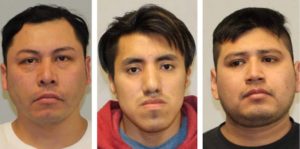 Three East Rutherford men were recently arrested and charged with raping an unconscious woman at a local residence. The suspects in the sexual assault case are 35-year-old Emeterio Castelan, 29-year-old Rene Jimenez, and 20-year-old Luis Tenecela. The three suspects, all of whom work at a restaurant in East Rutherford, NJ, allegedly committed the sex crime at a Park Avenue apartment in which two of the men live.
After the alleged sexual assault, the victim dialed 911 to alert the East Rutherford Police Department. East Rutherford police reached out the Bergen County Prosecutor's Office Special Victims Unit – and both law enforcement agencies then worked together on the investigation. Detectives determined that the suspects may have sexually assaulted the victim after she got drunk and then fell asleep. According to criminal complaints filed against the suspects, the victim "was physically helpless" at the time of the alleged sex offense.
Severe Penalties for Aggravated Sexual Assault in Bergen County, NJ
Castelan, Jimenez, and Tenecela have been charged with numerous crimes: aggravated sexual assault of a person while aided by a co-defendant, aggravated sexual assault of a person who is physically helpless or mentally incapacitated, and aggravated criminal sexual contact of a person who is physically helpless.
Depending on how Bergen County prosecutors choose to proceed with the case, it's possible that the suspects will be indicted by a grand jury and then stand trial in Bergen County Superior Court. In many cases involving felony-level offenses, however, prosecutors will offer plea deals so that they can secure a conviction. Moreover, when there are multiple defendants, a plea deal becomes more likely as prosecutors may look to get at least one co-defendant to agree to testify against the other co-defendants at trial.
If the suspects are ultimately convicted on the most serious charges of aggravated sexual assault, they would be subject to harsh penalties that include sentences of up to 20 years behind bars in New Jersey State Prison. Additionally, the suspects would likely have to register as convicted sex offenders under Megan's Law.
After being placed under arrest and processed at East Rutherford police headquarters, the suspects were remanded to the Bergen County Jail in Hackensack, New Jersey. They were all being held without bond in advance of a hearing to determine whether they should be released from jail while the criminal charges remain pending.
Contact the Tormey Law Firm About Your Sex Crime Charges in Bergen County, New Jersey
Have you been charged with aggravated sexual assault in East Rutherford, Paramus, Hackensack, or anywhere else in Bergen County, NJ? The experienced criminal attorneys at the Tormey Law Firm can help you fight the charges. Contact us today to schedule a free consultation.