Driving under the Influence of Marijuana in New Jersey: Possible Outcomes if Weed Becomes Legal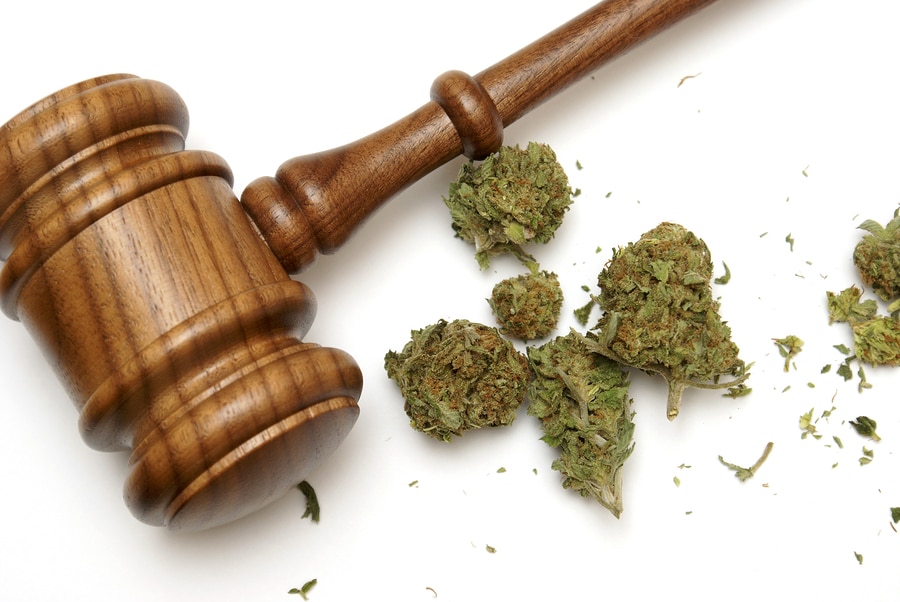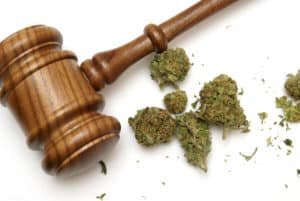 With the election of Phil Murphy, New Jersey residents are watching and waiting to see if he fulfills his commitment to legalize marijuana. If our new governor does make pot legal in New Jersey, there is significant debate about the potential implications. Two hot-button issues associated with legalizing weed center are the possible increase in driving under the influence of marijuana car accidents and how the State will prosecute charges for marijuana DUI. In this article, we will delve into the issues and arguments involved in the DUI marijuana debate in New Jersey.
Although medical marijuana is allowed in New Jersey for specific conditions if obtained with a valid prescription from a state-licensed dispensary, the proposed legal marijuana bill will expand sales of marijuana significantly. Specifically, anyone of legal age to buy alcohol (21 or older) will be able to purchase pot for recreational use. So, if New Jersey residents can buy marijuana and smoke without fear of prosecution, will this increase the rates at which they drive under the influence of the drug? The debate rages on, so let's look at the data.
Does Legal Marijuana Lead to More Car Accidents with Drugged Drivers?
One study in Washington showed an increase in the number of drivers involved in fatal car accidents who had marijuana in their systems. The study, conducted by the American Automobile Association (AAA), found that since marijuana was legalized in Washington, the percentage of drivers involved in deadly car crashes who had THC in their blood doubled. THC is the main psychoactive ingredient in marijuana. The results are not conclusive, though. Among that group, approximately two-thirds had alcohol or other drugs in their system as well.
According to the Insurance Institute for Highway Safety, there was a combined three percent increase in accident claims in Washington, Oregon, and Colorado since marijuana was made legal in these states. However, another study published in the American Journal of Public Health showed no significant change in motor vehicle accident deaths in Washington or Colorado since legal pot laws were enacted. Ultimately, there are no conclusive findings to suggest that legal marijuana means more accident fatalities resulting from driving under the influence of marijuana.
How do Prosecutors Prove Driving under the Influence of Marijuana?
Prosecuting driving under the influence of marijuana cases is far more complicated than prosecuting driving while intoxicated (DWI). In a typical DWI case, the prosecutor may use the results of Standard Field Sobriety Tests and the reading from the Alcotest 7110 Breathalyzer to prove a person was driving drunk. New Jersey has a set legal limit for intoxication of 0.08% so if your breath test shows 0.08% or higher, this will likely be used against you in court. Stoned driving or DUI marijuana is far more complex.
There is no reliable way to test for marijuana and no agreement as to how much marijuana in a person's system indicates impairment.
Although blood tests and urinalysis may be used to test for the presence of marijuana, there is no way to determine when you smoked pot. Was it yesterday, last week, or a few minutes before you operated a motor vehicle? With this in mind, New Jersey has previously relied on the observations of the police officer and the report from a Drug Recognition Expert (DRE). DRE's are trained to detect signs and symptoms of being under the influence of drugs. Of course, this type of evidence is not nearly as definitive as a breathalyzer result and even those can be challenged in some cases.
Other states like Colorado and Washington have attempted to make it easier to prosecute marijuana DUI offenders by adopting a standard for THC in the blood. As mentioned, tetrahydrocannabinol is the main psychoactive element in marijuana. In these states, a person driving with five nanograms of (THC) per milliliter of blood or more is considered impaired. However, this five nanogram standard is by no means univerally agreed upon as an indication of impairment in drivers. New Jersey hasn't included it in its proposed legal marijuana legislation.
As it stands, New Jersey relies on the subjective interpretations of officers when hearing cases for marijuana DUI. This precedent was set in 2006 in the New Jersey Supreme Court decision in State v. Bealor. In this case, a driver was convicted of driving under the influence of drugs based on the testimony of the officer. The Supreme Court affirmed the ruling, establishing an officer's observations as potentially enough to convict. Nevertheless, it is more difficult to prove a driving under the influence of marijuana case under current New Jersey law.
Charged with Driving under the Influence of Marijuana in New Jersey?
Clearly, legal marijuana in New Jersey prompts many questions without definitive answers. But one thing is for certain: if you are charged with driving under the influence of marijuana in NJ, you need an experienced attorney who can provide the best possible defense. At The Tormey Law Firm, our DUI defense lawyers aggressively fight drugged driving charges in courts throughouts New Jersey. With thousands of successful results behind us, we take your case from initial investigation to final verdict with one goal: win.
Call (201)-556-1570 for a free consultation with an experienced New Jersey marijuana DUI attorney today.