Dash Cam from Fatal Police Shootings May be Public, NJ Supreme Court Rules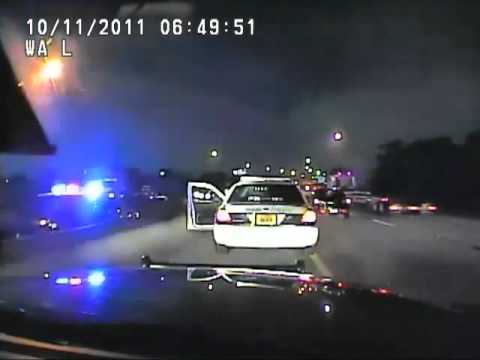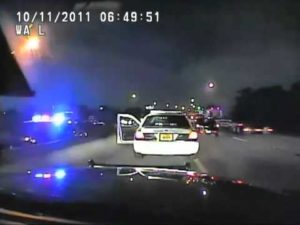 In the past several years, the law enforcement community has come under fire for fatal police shootings that sparked controversy over the excessive use of force. In New Jersey, the State's highest court recently ruled in favor of releasing police dash-cam videos associated with fatal shooting incidents involving police officers.
This decision came in response to a lawsuit filed in 2014 by North Jersey Media Group, which is responsible for publishing The Record in Hackensack. The lawsuit arose out of a case involving 23-year-old Newark resident Kashad Ashford, who was killed by officers from the Lyndhurst Police Department after a high speed car chase in a stolen vehicle. Ashford was shot after leading police on a chase that traversed several towns in Bergen County on September 16, 2014. He lost control of the car and crashed into a guardrail in Rutherford, and was subsequently shot and killed by two Lyndhurst police officers, neither of whom were indicted on criminal charges.
In Ashford's case, authorities refused to release essential information about the shooting to the public. Then, North Jersey Media Group petitioned the court to release multiple police files and dash-cam videos in connection with Ashford's fatal shooting. After a trial court judge ruled in favor of the release, a New Jersey Appellate Division Panel overturned the ruling, deciding that the information in question was not included under New Jersey's Open Public Records Act.
North Jersey Media Group then took the case to the New Jersey Supreme Court, which reversed a significant portion of that decision this week. After hearing the case, all six justices issued a unanimous decision on Tuesday, July 11th in favor of releasing dashboard camera videos to the public in the majority of cases. Chief Justice Stuart Rabner wrote in his opinion:
"In the case of a police shooting, non-disclosure of dash-cam videos can undermine confidence in law enforcement and the work that officers routinely perform. It can also fuel the perception that information is being concealed — a concern that is enhanced when law enforcement officials occasionally reveal footage that exculpates officers."
In other words, the Court decided that the Open Public Records Act did apply to unredacted use of force reports in the Ashford case, including the names of the officers involved, as well as the dash-cam footage. They did not, however, rule that more detailed investigative reports, such as witness statements and reports involving ongoing investigations, are subject to public disclosure. The opinion stated that dash-cam videos can be released in "the typical case without placing potential witnesses and informants at risk."
As for cases in the coming years in which police use fatal force, the NJ Supreme Court emphasized the need for judges to use their discretion when deciding whether or not dash-cam footage serves the interest of transparency or undermines the public safety.
For additional information pertaining to this issue, access the following articles:
Police Must Release Dashcam Video, Reports in Fatal Shooting
N.J. Supreme Court: Dash-cam footage of fatal police shootings is public