Civil Reservations for DWI and Traffic Offenses in NJ
Getting a Civil Reservation in Municipal Court when You Have been Charged with a DUI or another Motor Vehicle Violation May be Crucial to Preserve Your Interests in the Future.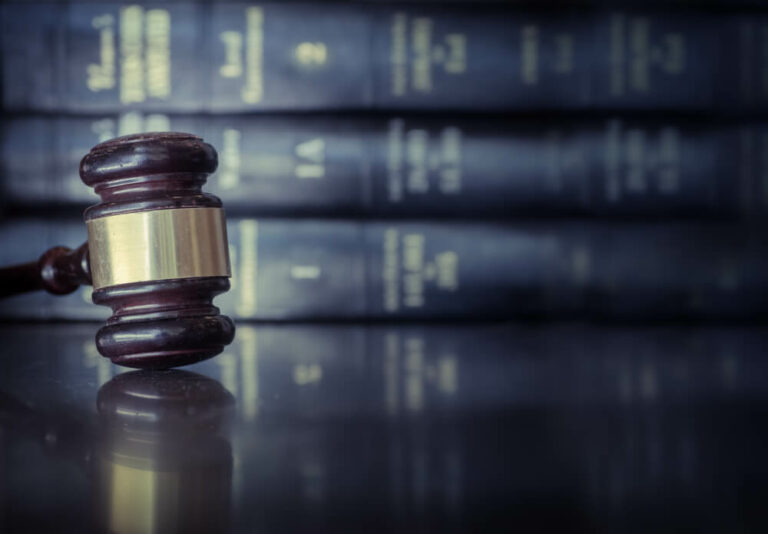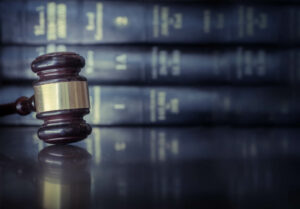 Intoxicated driving may result in arrest, heavy financial penalties, and imprisonment in New Jersey. However, when you are involved in an accident while driving drunk or high, you may incur civil liability for the accident damages in addition to drunk driving and other traffic violations. Accident victims frequently claim damages against the insurance company of the one at fault. Alternatively, they civilly sue the insured who pleads guilty to a DWI or other motor vehicle violation. The victims seeking compensation for their physical and property damage in civil court could use a defendant's guilty plea as evidence of liability unless the plea came with a civil reservation. Here's what to know about civil reservations, what they mean, and why they matter in New Jersey municipal court cases. You do not want to plead guilty without reading this or consulting with a knowledge criminal defense lawyer who can assess your options and discuss the necessity for a civil reservation in your case.
Meaning of a Civil Reservation in New Jersey
A civil reservation may apply whenever a traffic ticket arises from an accident due to reckless driving or unsafe driving, speeding, or other traffic violations. A civil reservation prevents a civil plaintiff from using a defendant's guilty plea to municipal court traffic violations resulting in an accident as evidence of guilt, as is outlined in New Jersey Court Rule 3:9-2. The civil reservation also applies to quasi-criminal violations, such as DUI charges in DWI accidents, which are traffic violations with criminal implications. DWI convictions typically come with high fines and potential jail time, plus additional consequences like insurance spikes and an ignition interlock device in your primary vehicle. Lastly, in municipal court cases involving disorderly persons offenses resulting in injured victims, a civil reservation may be requested by the defendant if he or she decides to plead guilty.
Purpose of Civil Reservations for DWI and Traffic Offenses
Municipal court judges may issue a civil reservation as permitted by law (Rule 7:6-2(a)) when a defendant pleads guilty and requests one. Once issued, the guilty plea may not be used as evidence in a civil action. However, a civil reservation does not apply to a defendant's testimony under oath in a court proceeding. Thus, any factual admissions leading up to the guilty plea in sworn testimony may be evidence in a civil lawsuit. If a defendant is convicted of a DWI after pleading not guilty, they cannot later ask for a civil reservation.
Moreover, civil reservations do not protect defendants from restitution payments in a DWI or other accident case. It solely prevents civil plaintiffs from using guilty pleas to DWI's or other traffic violations in a civil lawsuit. Thus, when a defendant pleads guilty to a DWI, speeding, and illegal lane changes, which are common traffic offenses leading to accidents, those guilty pleas cannot be used as evidence later. A plaintiff may not use the traffic violation guilty pleas in a personal injury lawsuit to prove the defendant was intoxicated, speeding, and making illegal lane changes.
Procedural Rules to Request a Civil Reservation in NJ Municipal Court
When a defendant pleads guilty to a DWI in municipal court, they can request a civil reservation. When they enter their guilty plea, they must ask the municipal court judge for a civil reservation. They must ask for it in open court after laying out the facts of their case. The New Jersey Supreme Court ruled in Maida v. Kuskin, 221 N.J. 112 (2015) that a defendant pleading guilty must request a civil reservation in open court. In that case, the defendant Kuskin pled guilty in open court to failing to report an accident after hitting Maida, a pedestrian walking in a crosswalk. This situation posed a fundamental question that changed court procedure for municipal court cases involving civil reservations for traffic offenses resulting in accidents or criminal disorderly persons offense cases resulting in injured victims. Kuskin asked for a civil reservation after the court hearing when his attorney requested the reservation confirmation in writing. Notice, this occurred AFTER the guilty plea, which is important.
The municipal court judge entered a civil reservation, but Maida moved to strike the civil reservation in the subsequent civil proceeding in which Maida sued Kuskin for injuries arising from the accident.  The trial court decided for Maida, stating the defendant had to request the civil reservation in open court, along with the guilty plea. Kuskin appealed, and the appellate court reversed. The New Jersey Supreme Court affirmed the trial court decision, stating that the defendant must request a civil reservation when entering their plea in open court to allow a prosecutor to object. The prosecutor or victim may show good cause or reasons for a court denying the civil reservation. However, most municipal court judges allow it when proper procedures are followed.
Impact of a Civil Reservation for a Motor Vehicle Violation on a Civil Suit in NJ
When an accident victim attempts to prove the driver caused the accident in a civil case, they may not use the guilty plea as evidence of liability if a civil reservation exists. A civil plaintiff must prove the defendant caused the accident without the guilty plea to support the plaintiff's damages claim. The idea behind the civil reservation is to encourage plea bargains and avoid trials. Few defendants would enter a guilty plea if they knew their plea would hurt them in civil court. Personal injury awards can be extremely high and they may include punitive damages, which restitution orders do not. Restitution is to compensate a victim for their losses. Defendants must fight in court to avoid civil liability without a civil reservation. As a result, the municipal court would be flooded with more trials than they could handle, and defendants would have to take unnecessary risks fighting their tickets in court.
Preserving Your Best Interests with a Civil Reservation in a Traffic Case
Though it may be tempting to pay off a traffic ticket or enter a plea for a lesser offense to get the matter over with, a minor ticket may turn into a major expense. Regardless of who was at fault for an accident, the guilty plea can cost you millions of dollars. A guilty plea for a $200.00 traffic violation can turn into a million-dollar civil judgment for the other driver's injuries and property damage, even if the other party violated traffic laws too. You need that civil reservation to prevent a guilty plea from turning into a liability admission in a civil lawsuit. Though you may be able to ask for the civil reservation yourself, an attorney can ensure that you get the civil reservation.
You want to avoid getting caught in municipal court defending your request when a prosecutor or victim objects to your request. It would be best if you had the experience and preparedness of a seasoned criminal, DUI, and traffic defense attorney to persuade the judge that the civil reservation is appropriate. Before you go into court for a traffic ticket or DWI charge, consult with an attorney at The Tormey Law Firm about your case. Our lawyers can discuss the reasons for the civil reservation and how to get one in your situation. We can also defend you in a DWI case or another case in municipal court involving a traffic offense, an accident, or a victim who claims you injured them.
Our skilled defense team is exceptionally effective in challenging the prosecutor's evidence against you. No matter what, we assess all of the facts and evidence, develop the best approach for defending your municipal court matter, and do everything we can to prevent damage to your finances, your record, your personal freedom, your reputation, and your future opportunities. Contact an accomplished lawyer at our New Jersey defense firm for your free consultation today. Call (201)-556-1570 for immediate assistance.