Can You Argue Self Defense in a NJ Criminal Case?
Challenging Criminal Charges with a Self-Defense Strategy in New Jersey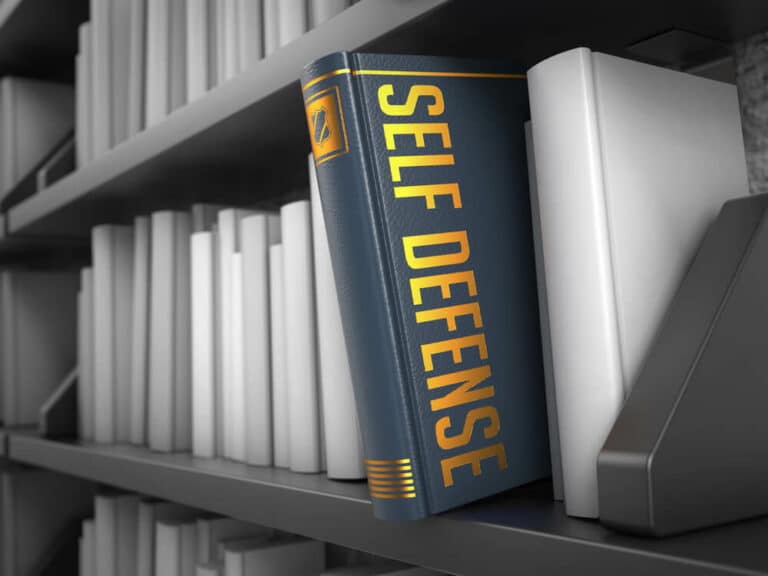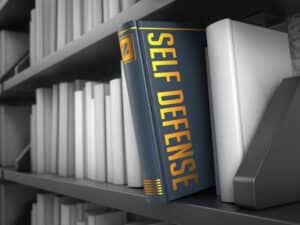 Self defense is a significant concept in a lot of criminal cases, especially when physical aggression or violence may have been required. Since a criminal charge for aggravated assault, simple assault, or any other violent crime could carry imprisonment, among the many components that can be included in a criminal sentence, it is vitally important that you are able to raise the strongest possible defenses if you or someone you love has been charged with a violent or threat crime. One of the potentially winning legal arguments in these cases is that the defendant was acting in self defense, since New Jersey law allows an individual to use force if they are defending themselves or others against an attack. When it comes to unpacking the concept of self defense in NJ, there are many nuances that may require a trained legal professional who is familiar with the law. So what exactly does self defense mean in criminal law? When is it legal? And how could this strategy help you avoid conviction? This provides more information on self defense in New Jersey, including how you might be able to raise this argument to beat your criminal charges.
At The Tormey Law Firm, our highly trained and battle-tested criminal defense lawyers employ self-defense arguments and other highly effective defense strategies to beat criminal charges against our clients all over the state of New Jersey. Whether it be in your home, on the side of the road, in a place of business, in the street, on the sidewalk, or anywhere else where you needed to protect your safety from imminent physical harm, let our attorneys help. We have the experience necessary to examine all of the facts and circumstances, assess the viability of defending your case with self-defense or other tactics, and fight to get the charges dismissed. To talk to a member of our renowned NJ criminal defense firm regarding your assault or violent charges and the possibility of self-defense as a winning argument, contact us 24/7 at (201)-556-1570 for a free legal consultation.
What Is Self Defense in a Criminal Case?
Everyone probably understands that it is illegal to use physical violence against another person. There is an important legal exception in New Jersey, however, which allows someone who has been charged with assault, or a related violent crime, to avoid conviction. An individual has a legal right to defend themselves or others against a physical attack. This is known as the "self-defense option" in a criminal case. Basically, if someone is trying to physically harm or injure you, then you can use reasonable force to defend yourself against the attack. The same is true if someone is attempting to cause physical harm or injury to someone else, such as your friend, roommate, spouse, or other family member. There are also limited circumstances under which you can use self-defense to protect your property.
New Jersey's Self-Protection Law
The concept and legal justification for self defense is codified in N.J.S.A. 2C:3-4, which is known as the use of force in self-protection statute. The statute begins with the premise that a person is legally justified in using force against someone else when they have a reasonable belief that the use of force is immediately necessary for their protection. This means that certain things must be true in order for you to claim self defense:
The other person was trying to physically harm you.
You had to act immediately to prevent the other person from harming you.
Your use of force in self defense was not excessive.
The statute provides some guidance on exactly what constitutes a justifiable use of force in self defense, as well as setting parameters for what does not constitute justifiable force.
What Are the Main Forms of Self Defense?
Although "self defense" is generally understood to involve a person defending themselves against a violent attack, there are actually three main types of self defense available under NJ law: (1) protecting yourself, (2) protecting others, and (3) protecting property.
Protecting Yourself. This is what is most commonly recognized as self defense in a legal context. If someone attacks you, then you may have a legal right to use force against that person in order to defend yourself against the attack. Assuming your case goes to trial, the judge will consider several factors to determine whether the use of force was justifiable, including the facts and circumstances of the violent incident, whether there was a significant disparity in the sizes and/or ages of the combatants, whether any deadly weapons were involved, and whether either you or the other person have a history of violence.
Protecting Others. As set forth by N.J.S.A. 2C:3-5, you are also allowed to use force to defend someone else against an attack. For the most part, the same stipulations apply here as they do when using force to protect yourself: you must believe that another person is being threatened with violence, you must have a reasonable belief that force is justified to protect that person against the violence, and you must have a reasonable belief that your intervention is needed to protect the person.
Protecting Property. N.J.S.A. 2C:3-6 stipulates that you are also allowed to use force to defend your home against invasion by a criminal trespasser or your personal property against theft. There are certain limitations on claiming self defense when using force to protect your home or property, such as a general requirement that you must first tell the intruder or thief to stop before you use force. Even here, however, you don't necessarily have to warn the intruder if doing so would potentially endanger you or someone else on the premises.
NJ Limitations on Self Defense
You can't resist arrest.
You are almost never allowed to use force against a police officer to resist arrest, even if you believe that it is an unlawful arrest. The one exception to this is that you may use force to resist when the police officer is using legally excessive force to make the arrest. As a general rule, however, you should always follow the instructions of police officers and let your attorney raise any legal arguments about an unlawful arrest at a later date.
You can't just kill the other person. 
Another parameter is that the use of deadly force is only legally allowed if it can be shown that you were at risk of death or serious bodily harm. In other words, if someone tries to punch you, and you respond by using a gun to shoot them, that would probably be considered an excessive or unjustifiable use of force that does not qualify for the self-defense option. Another limitation on the use of deadly force is that you must first try to avoid the deadly encounter, either by retreating if the other person is moving towards you or by surrendering your property if the other person is attempting to rob you.
You can't provoke the use of force or escalate the violent encounter. 
If you are the initial aggressor in a violent confrontation, you can't later claim self defense when the confrontation spirals out of control. Similarly, you can't claim that you were acting in self defense when you made the situation worse by introducing a weapon such as a gun or a knife. The general idea here is that you should always try to de-escalate so that the use of force is not necessary.
Have Your NJ Self Defense Case Reviewed by a Skilled Criminal Defense Lawyer
The bottom line is that you do not want to be convicted of a violent crime, especially if you had a legal right to respond the way you did. If you have been charged with a criminal offense and there is a chance that you can make an argument that you were acting in self defense, the importance of having your case reviewed by a criminal defense attorney cannot be overstated. There is very little chance of winning a case with a plea of self defense without compelling evidence and strong legal arguments. This is when a knowledgeable lawyer who has experience defending clients facing charges by employing self-defense arguments can make all the difference. Contact the defense team at The Tormey Law Firm to talk through what happened in your case, find answers to your questions, and determine the best path forward. We are committed to protecting your innocence. Receive a free consultation 24/7 by contacting us at (201)-556-1570 today.