Bergenfield Man Accused of Murder Captured in Linden, NJ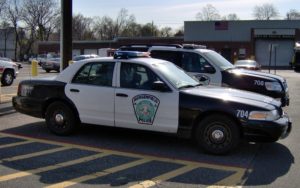 Police recently arrested a Bergenfield NJ man accused of murdering his girlfriend, a lounge manager who lived in Edgewater and worked in Englewood.
The suspect is a 40-year-old man from Bergenfield, New Jersey. Police arrested him without incident at a Linden NJ motel after reportedly learning that he was using credit cards that belonged to the homicide victim.
The victim was reported missing on June 25, 2017. She worked at Luna Lounge, which is located in Englewood, New Jersey.
Law enforcement investigated but could not find the victim. Her body was later found in Brooklyn, New York. The New York Police Department (NYPD) received a 911 call about a female body floating in the river.
A few days later, authorities discovered a left leg and foot in the Hudson River. Medical officials examined the body parts and determined that they belonged to the victim.
The suspect has been charged with numerous crimes, including first degree murder, stalking, hindering apprehension, credit card fraud, and desecration of human remains.
Since the suspect and the homicide victim were involved in a dating relationship, it is possible that the case could be classified as a domestic violence homicide. It is unclear at this time if the victim had a restraining order against the suspect or if there were any domestic violence issues prior to the murder.
After being placed under arrest, the suspect reportedly had a seizure and needed to get medical treatment at Hackensack University Medical Center. He will eventually be transported to the Bergen County Jail in Hackensack.
For additional information about this case, read the NorthJersey.com article, "Bergenfield Man Arrested in Murder of Englewood Lounge Manager."
Bergenfield NJ Murder Charges Attorney
If you or a loved one has been accused of a homicide in Bergen County including in Bergenfield, Englewood, or Edgewater, we can help. Our experienced Bergen County criminal defense lawyers have handled numerous violent crimes allegations for our clients over the years with tremendous success. Contact our Hackensack offices now for a free initial consultation at 201-556-1570.