Alissa D. Hascup joins the Tormey Law Firm after years at the Morris County Prosecutor's Office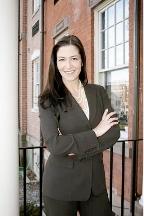 The Tormey Law Firm is pleased to announce that Alissa D. Hascup has joined the firm as a partner after years as an assistant prosecutor in the Morris County Prosecutor's Office.
Before joining The Tormey Law Firm, LLC in January 2013, Alissa D. Hascup served as an Assistant Prosecutor in the Domestic Violence Unit at the Morris County Prosecutor's Office. She represented the State of New Jersey at trial on numerous domestic violence restraining order violation (contempt) cases and related assault and harassment cases before being promoted to the Trial Unit. There, she successfully prosecuted defendants for felony (indictable) offenses, including bank robbery, armed robbery, eluding, possession of handguns, endangering the welfare of children and aggravated sexual assault.
Ms. Hascup effectively represented the State of New Jersey at trial where defendants were charged with crimes such as attempted murder, aggravated assault, burglary and unlawful possessions of weapons. She also regularly served in the capacity as an "on duty" prosecutor for the Major Crimes Unit, where she was tasked with responding to crime scenes and assisting in the underlying investigations with witness and suspect interviews, as well as search warrant preparation.
Ms. Hascup was also sworn in last week as the municipal prosecutor in Montville Township in Morris County. She will serve as a the head municipal prosecutor there handling drunk driving (DWI) cases, minor criminal offenses, and traffic offenses in the Montville Municipal Court. She will also serve as a defense attorney for the Tormey Law Firm, LLC in all other counties in New Jersey.
For additional information on her appointment as the Montville Township Municipal Prosecutor, please see the local newspaper article.