2 Arrested in Connection with Paramus Health Club Theft Crimes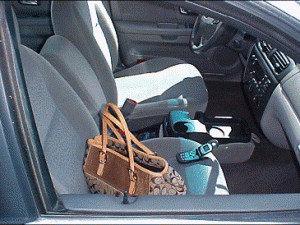 After a series of theft-related crimes involving a fitness center located in Paramus, officers from the Paramus Police Department have arrested two men from Bergen County.
According to Kenneth Ehrenberg, the chief of the Paramus Police Department, the most recent arrest involved 23-year-old North Bergen resident Michael Alvarez, who is accused of committing two separate theft crimes at the same fitness center. Alvarez allegedly stole multiple credit cards, as well as a wallet and a laptop, from the inside of a 2009 Chevrolet located in the parking lot of the 24 Hour Fitness in Paramus on April 24th. He is also accused of committing another theft crime in the same parking lot on February 11th. This time, Alvarez allegedly stole a wallet and credit cards from a 2013 BMW.
Shortly after his arrest, Alvarez was released, posting bail in the amount of $5,000.
The first arrest related to incidents at this health club occurred three weeks ago, when police identified 20-year-old Belleville resident Christopher Gallo in connection with three separate theft crimes. According to authorities, Gallo stole car keys from three lockers in the 24 Hour Fitness and subsequently broke-into the corresponding vehicles, at which time he stole credit cards, cash, and GPS devices.
Gallo is currently facing charges for burglary, criminal trespassing, and credit card theft. His bail was set at $50,000 and he was released after posting said amount.
In New Jersey, burglary offenses are governed under N.J.S.A. 2C:18-2, and can be classified as crimes of the second or third degree. Typically, burglary is considered a third-degree crime, unless the actor is armed or inflicts or attempts to inflict bodily injury on another during the commission of the crime. There is a significant difference between second and third degree charges, as second degree offenses entail a presumption of incarceration and a significantly longer prison sentence, ranging from 5 to 10 years.
On the other hand, third degree crimes entail a presumption of non-incarceration, which means that a defendant with no prior criminal record may not receive a prison sentence. In addition, they are punishable by a term of incarceration ranging from 3 to 5 years in New Jersey State Prison.
For more information pertaining to this case, access the following article: Paramus police make another arrest in Route 4 fitness club car burglaries