1 Suspect Killed, 3 Others Charged in Alleged Paramus Burglary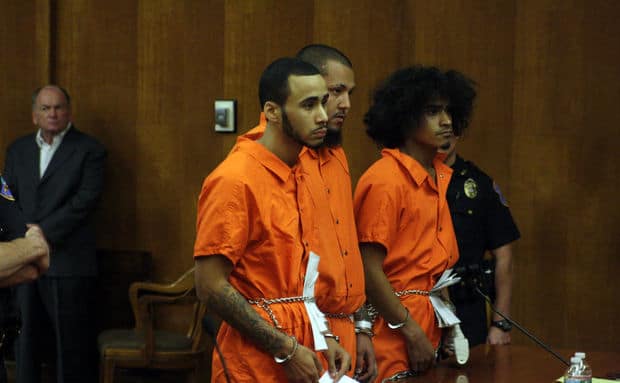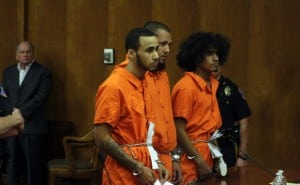 After a recent alleged burglary during which a Paramus Police Officer shot and killed one of the suspects, the three other men accused of participating in the crime are facing charges for armed burglary, weapons offenses, and resisting arrest.
Members of the Bergen County Prosecutor's Office's Shooting Response Team are currently conducting an investigation of the incident, which occurred on Wednesday, October 8th at a T-Mobile store in Paramus. The four men reportedly involved in the alleged burglary include 20-year-old Miguel Reyes, 21-year-old Josue Felix, 24-year-old Hector Felix, and 25-year-old Nico Vega.
Josue and Hector Felix were arrested and charged along with Nico Vega at the time. Reyes, on the other hand, was shot by a responding officer from the Paramus Police Department after allegedly hitting the officer with a vehicle in an attempt to flee the scene. According to Bergen County Prosecutor John L. Molinelli, the officer fired his weapon after Reyes hit him with a 2015 Kia K900. He was declared deceased at Hackensack University Medical Center shortly thereafter.
The other three defendants, all of whom are from New York, appeared in Bergen County Superior Court before Judge Liliana Deavila-Silebi on Thursday, October 9th, at which time they all submitted pleas of "not guilty." They are currently being held at the Bergen County Jail, with their bails set at $500,000 each on charges for armed burglary, conspiracy to commit armed burglary, and resisting arrest. They have also been charged with weapons offenses, which likely include possession of a weapon for an unlawful purpose.
In New Jersey, burglary offenses are classified as second degree crimes under N.J.S.A. 2C:18-2 if the defendant is allegedly armed with or displays what appears to be a deadly weapon. Further, charges for possession of a weapon for an unlawful purpose can be considered second, third, or fourth degree crimes according to N.J.S.A. 2C:39-4. The degree of these charges is contingent upon the specific weapon involved in the alleged offense.
Regardless of the degree of the weapons charges in this case or the findings associated with the other offenses for which the defendants have been accused, a conviction for armed burglary alone could result in a sentence of up to 10 years in New Jersey State Prison. Unfortunately for Reyes, his death means he will never see the opportunity to defend himself in court.
For more information related to this matter, access the following article: Alleged accomplices charged after Paramus cop shoots burglary suspect