Wood-Ridge Man Surrenders Himself After Alleged Aggravated Assault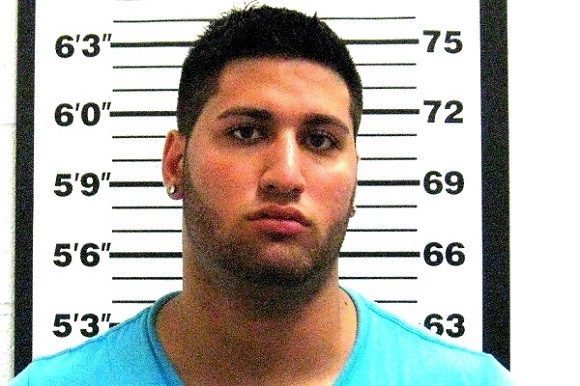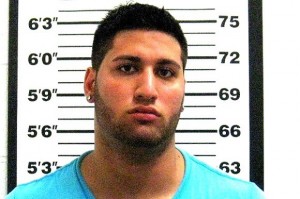 When multiple individuals allegedly witnessed a man assaulting a victim on a Wood-Ridge street recently, authorities tracked the man down and he surrendered himself to police shortly thereafter.
According to Joseph Rutigliano, the chief of the Wood-Ridge Police Department, 18-year-old Wood-Ridge resident Brandon Johnson assaulted a 17-year-old male victim on Hillcrest Avenue at approximately 7:00 p.m. on Friday, August 1st. The presence of numerous witnesses at the scene caused Johnson to flee, at which time they notified police of the incident.
The defendant is accused of punching and kicking the victim, who was rendered unconscious during the course of the assault. The victim reportedly sustained a concussion, for which he received treatment at Hackensack University Medical Center.
Officials attempted to take Johnson into custody at his home soon after the incident but did not find him there. They then contacted his girlfriend, asking her to relay him the message that he should turn himself in. At approximately 6:30 a.m. on Saturday, August 2nd, Johnson arrived at police headquarters and was charged with aggravated assault.
Aggravated assault charges in New Jersey can be classified as second, third, or fourth degree crimes, depending on the circumstances of the specific case. N.J.S.A. 2C:12-1b governs these offenses and includes a lengthy list of criteria by which the degree of these charges are determined. Some of the specifically delineated factors enumerated in this statute are the use of a weapon during the commission of the crime and the degree of injury sustained by the victim.
A related statute (N.J.S.A. 2C:11-1) provides definitions associated with the degree of injury sustained by a victim during an assault crime. Specifically, N.J.S.A. 2C:11-1 defines what constitutes "bodily injury," "serious bodily injury," and "significant bodily injury." These classifications are then used to determine the egregiousness of a specific offense.
Overall, a medical evaluation of the alleged victim involved in Johnson's case was certainly a significant determinant of the degree of the charges that he is currently facing and as such, the penalties to which he may be subject upon conviction. Depending on the degree of these charges, Johnson could be sentenced to a term of incarceration ranging from 18 months to 10 years in New Jersey State Prison if he is ultimately found guilty.
For more information pertaining to this case, access the following article: Wood-Ridge teen charged with beating another unconscious in middle of street