Wayne man admits to running gambling operations in Parsippany, Pequannock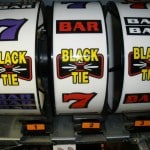 If you have been charged with promoting gambling or being involved in a gambling operation in New Jersey, contact us now for immediate assistance. The initial consultation is always provided free of charge. Here is a real case that was prosecuted in Morris County in 2013.
A Wayne man plead guilty last week at the Morris County Superior Court in Morristown, NJ to two counts of maintaining a gambling resort in Parsippany and Pequannock. The plea agreement will result in probation, 200 hours of community service, and the forfeiture of almost $90,000 of gambling proceeds which were seized.
The defendant had been the owner of Connections Internet Cafe which had two locations, one in Parsippany and one in Pequannock. 87 computers and flat screen TV's were also seized and will be forfeited as part of the plea agreement. The defendant was the owner of these establishments from November 2011 through July 2012 when the places were raided. He took money from third parties who ran the businesses for him and engaged in gambling activities, which he knew were taking place. He was one of four arrested in July when the businesses were shut down by police.
In this case, the defendant plead guilty to two felony counts which will remain on his permanent record but he was able to stay out of jail. Instead, the judge sentenced him to a large amount of community service and he agreed to forfeit a large amount of money and property.
The business clearly advertised on Facebook and YouTube as an internet cafe that offered gambling payouts and prizes. For additional information, please see the NJ.com article.
Need Lawyer for Felony Charges Morris County NJ – The PTI Program
According to the article, two of the other co-defendants were admitted into the Pre-Trial intervention program (known as "PTI"). This is a first time offender program which places a defendant on probation as well. However, at the end of the probationary period, if the defendant complied with all of the terms of PTI, the charges will be dismissed. This way, these two defendants are able to avoid these permanent felony charges on their record.
It appears that the owner was not allowed into PTI because he was the "heavy" in this case and his charges were too serious.