Saddle Brook Couple Charged with Assault, Weapons Crimes after Alleged Domestic Violence Incident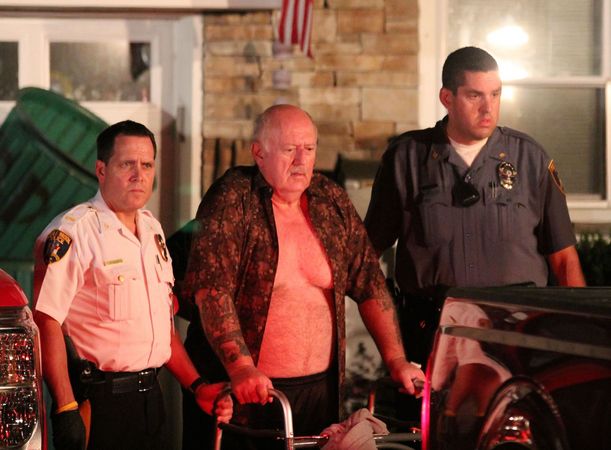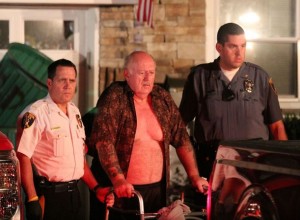 A man is facing weapons-related charges, while his wife has been charged with aggravated assault, after police responded to an alleged domestic violence at their Saddle Brook home recently.
According to Robert Kugler, the chief of the Saddle Brook Police Department, neighbors contacted law enforcements officials at approximately 8:30 a.m. on Friday, August 8th, when they witnessed 64-year-old Saddle Brook resident Robert Lintner outside of his home screaming that someone needed to call the police. Mr. Lintner was reportedly injured and restraining his wife at the time.
When police arrived at the scene, 65-year-old Eileen Lintner was arrested and charged with aggravated assault, for allegedly stabbing Robert in the neck with a kitchen knife. Per official protocol, officers attempted to secure the area; however, Mr. Lintner would not permit them to search the home for any weapons.
As a result, police obtained a search warrant, subsequently discovering a myriad of weaponry, including guns, gunpowder, hunting arrows, and ammunition. Specifically, investigators reportedly retrieved approximately 200 guns and other weapons, 300 pounds of gunpowder, and tens of thousands of rounds of ammunition during their search of the residence.
Authorities have yet to reveal whether or not Mr. Lintner was in lawful possession of these weapons; however, he has been charged with "Causing or Risking Widespread Injury or Damage," an indictable felony governed under N.J.S.A. 2C:17-2. After receiving treatment at Hackensack University Medical Center and posting bail in the amount of $2,500, he was released pending an appearance in court.
Mrs. Lintner was also released from the Bergen County Jail after posting bail. She is facing felony-level charges for aggravated assault, the details of which are provided in N.J.S.A. 2C:12-1b.
Depending on the degree of the charges against the aforementioned defendants, they could be subject to sentences ranging from 18 months to 10 years in New Jersey State Prison if ultimately convicted. In addition, Saddle Brook officials have indicated that the investigation is ongoing, as they continue to inventory the recovered weapons, and additional charges may be filed in this case.
For more information pertaining to this case, access the following article: Man stabbed by wife arrested after gunpowder, weapons found at Saddle Brook home, police say