Ridgefield Man Allegedly Commits Kidnapping, Theft, Aggravated Assault on a Police Officer in 3 Days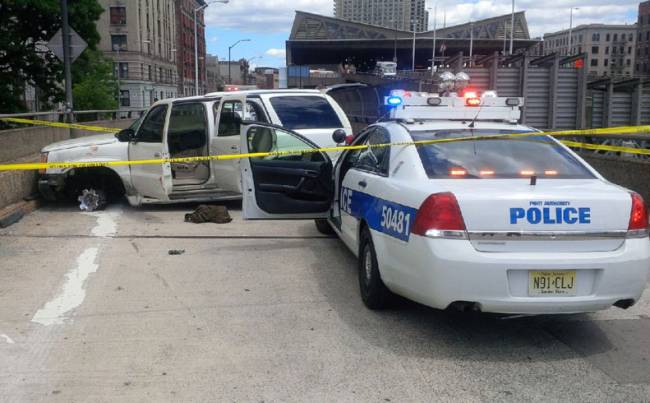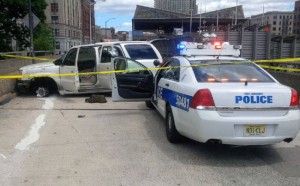 Aggravated Assault on Police Officer, Eluding Charges in Ridgefield NJ
A man from Ridgefield, New Jersey with a lengthy criminal history was recently arrested on charges including aggravated assault on a police officer and eluding, after a series of incidents which ended when he allegedly crashed a stolen vehicle into two Port Authority police cars.
According to Joseph Pentangelo, a spokesperson for the Port Authority, 33-year-old Ridgefield resident Luis A. Figueroa was driving a stolen Escalade on the George Washington Bridge on Friday June 6th, when he allegedly drove the car into two Port Authority Police Vehicles. Figueroa is accused of stealing the Escalade from a car dealership in Paterson, which he allegedly attempted to burn down prior to the incident.
Officials say that Figueroa's latest series of crimes occurred over a three-day period, beginning in Pennsylvania, where he is accused of assaulting a pregnant woman while in possession of a shotgun before kidnapping his girlfriend. While driving the kidnapped woman to New Jersey, Figueroa allegedly sexually assaulted her at a rest stop. Fortunately, the woman managed to escape, arriving at a Warren County post office with a head injury.
He is then accused of assaulting a national parks employee and stealing his car, which he allegedly drove to the car dealership, located on Totowa Avenue in Paterson. After attempting to trade the vehicle for the Escalade and being denied, Figueroa allegedly stole the car and tried to burn down the dealership before fleeing the scene.
Figueroa was finally taken into custody after the crashes on the GBW, at which time officers reportedly discovered a machete in the vehicle he was driving. He was also arrested by Port Authority police officers last November for DWI and refusing to submit to a breathalizer test. There was a warrant issued for his arrest for failing to appear in court in connection with these charges.
According to police documents, Figueroa's record includes 39 arrests over the past 15 years. Considering the myriad of crimes for which he has been accused, he could be facing additional charges including assault, kidnapping, sexual assault, unlawful possession of a weapon, and theft offenses. All of these crimes are considered extremely serious in New Jersey and Figueroa could be sentenced to a significant term of incarceration if he is ultimately charged and convicted.
Lawyer Needed – Eluding, Aggravated Assault on Police Charges in Ridgefield NJ
For more information pertaining to this case, access the following article: Ridgefield man in rampage, GWB crashes arrested 39 times before