Protests on Behalf of Defendant to be Tried for Bergen County Synagogue Attacks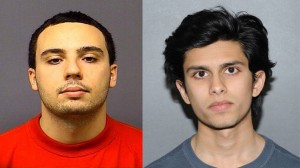 In a high-profile case involving two defendants who are accused of attacking Jewish synagogues in Bergen County, a slew of protesters recently descended upon the state capital to protest one of the defendant's lengthy stay in prison while he awaits his trial.
The two young men awaiting prosecution in this case are 19-year-old Aakash Dalal and 19-year-old Anthony M. Graziano, both of whom are from Lodi, New Jersey. The defendants are facing charges including aggravated arson and bias intimidation in connection with multiple attacks made on Jewish synagogues between December of 2011 and January of 2012.
Graziano, who has been charged with aggravated arson, conspiracy to commit aggravated arson, bias intimidation, and two counts of criminal mischief, is accused of throwing Molotov cocktails into Rutherford's Congregation Beth El Temple on January 11th. According to Bergen County Prosecutor John L. Molinelli, he carried out the attack but was encouraged by Dalal. Graziano pleaded not guilty to all of the charges and is currently being held at the Bergen County Jail, with his bail set at $2.5 million.
Dalal, who authorities have deemed the "mastermind" behind the firebombing attacks, is also facing charges involving conspiracy, arson, and bias intimidation. However, he was subsequently charged with conspiracy to commit murder, conspiracy to possess an assault firearm, and terroristic threats, for allegedly plotting to kill Assistant Bergen County Prosecutor Martin Delaney. Although his bail was initially set at $1 million, it was increased to $4 million after the additional charges were filed.
Due to his inability to meet bail requirements, Dalal has been imprisoned for over 2 years while awaiting his trial. During this time, his defense attorney submitted a motion requesting a change in venue in order to guarantee the defendant a fair trial. Bergen County Superior Court Judge Edward Jerejian rejected said request in February.
As for the protest regarding Dalal's length of stay in prison, those arguing on his behalf in Trenton recently made multiple pleas on his behalf, asking the state to expedite the trial, to order that the case be heard outside of Bergen County, and more broadly, to reform the state's bail system.
According to a report generated by the Joint Committee on Criminal Justice, 38 states have implemented regulations limiting the amount of time a defendant must remain in jail before trial proceedings. New Jersey is not included among these states and as a result, defendants are often subject to lengthy prison stays before their cases are heard. The Joint Committee's recommendation following this study involved the implementation of a period of 180 days within which the court may begin a trial after charges are filed.
With no immediate legal action on the horizon, Dalal and Graziano remain imprisoned until their trials, with each facing a life-long sentence in New Jersey State Prison if ultimately convicted.
For more information pertaining to this case, access the following article: Rally at N.J. State House calls for speedier trial for Bergen County firebombing suspect