Prior DWI Convictions Inadmissible in New Jersey Vehicular Homicide Case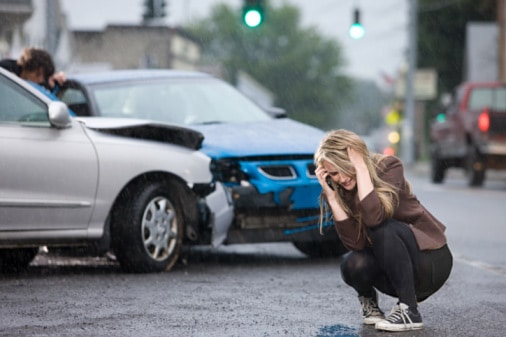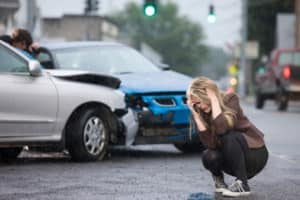 In a recent case brought before the New Jersey Appellate Division, the Court decided that prior convictions for driving while intoxicated (DWI) should not be allowed into evidence in cases involving vehicular homicide charges.
The case in question, State v. Green, involved defendant Carlos B. Green, who was charged with first degree vehicular homicide while intoxicated within 1000 feet of a school. Green was allegedly driving under the influence when he was involved in a car accident that resulted in the death of a man named Billy Ray Dudley, who was reportedly lying in the center of an intersection at the time.
After being tested for alcohol, toxicology results showed that Green's blood-alcohol concentration (BAC) was 0.210 percent, which is over double the legal limit of 0.08 percent in New Jersey. Charges for vehicular homicide, also known as Death by Auto or Felony DWI, require that a person was driving recklessly when they caused the death of another person. The statute that addresses vehicular homicide is N.J.S.A. 2C:11-5.
In order to prove a charge for vehicular homicide, the State must show the defendant drove recklessly, which means he or she operated a motor vehicle with a conscious disregard for the risk created to safety of others. According to NJ vehicular homicide law, "proof that the defendant was driving while intoxicated in violation of N.J.S.A. 39:4-50
. . . shall give rise to an inference that the defendant was driving recklessly." In other words, evidence demonstrating the defendant was driving while intoxicated can be used to satisfy the reckless driving requirement for a vehicular homicide conviction.
In this case, the toxicology report with Green's BAC of 0.210 percent at the time of the offense can be used by the State to show reckless driving. However, the State also attempted to introduce Green's two prior convictions for DWI in 1998 and 2009 into evidence. The prosecution argued that these prior DWI convictions should be admissible; however, the trial court judge determined that it was too prejudicial. Under New Jersey law, evidence such as this must provide more probative value in context, when compared with the potential prejudice it may cause to the jury evaluating the current case.
The trial judge explained that evidence showing two previous convictions for DWI, "suggests that the Defendant hit the victim while driving intoxicated because he has previously been convicted of DWI," and "would suggest to the jury that the defendant acted in conformity with his prior . . . behavior." The Appellate Panel affirmed this contention, stating: "The prejudicial impact of two prior DWI convictions in a trial of first-degree vehicular homicide while intoxicated cannot be overstated." In its opinion, the Appellate Court went on to say:
"Given N.J.S.A. 2C:11-5(a)'s statutory inference of recklessness arising from a DWI, it is hard to conceive of a
situation where prior DWI convictions would be allowed into evidence under N.J.R.E. 404(b) when a defendant is charged with death by auto with evidence he or she drove with a BAC over .08 percent. Such a rare circumstance did not occur here. The judge exercised his discretion soundly when refusing to admit defendant's two prior DWI convictions into evidence."
This case illustrates the complexities of New Jersey law as it relates to DWI and vehicular homicide. These charges are highly nuanced as it relates to the elements that must be satisfied to justify a conviction, as well as the evidence that may be used to satisfy these elements. Bearing this in mind, it is absolutely vital to have a knowledgeable defense attorney representing you if you are arrested for vehicular homicide charges related to a DWI in New Jersey. Call (201) 556-1570 anytime for a free consultation with an experienced defense lawyer at The Tormey Law Firm.