Pre-Trial Intervention (PTI) for Shoplifting in NJ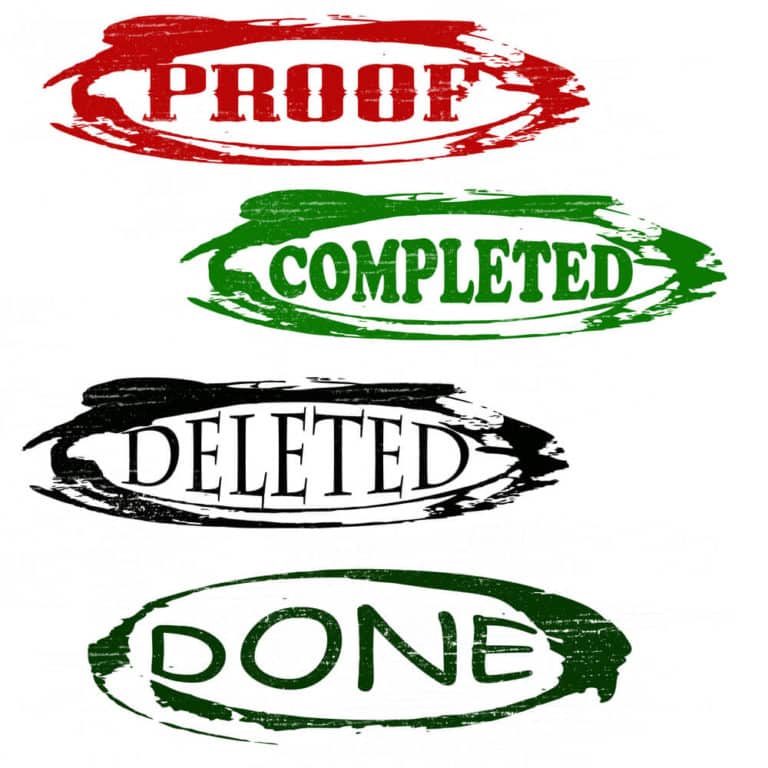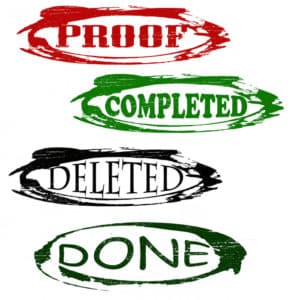 So you were accused of shoplifting and are now embroiled in the criminal justice system in New Jersey. Concerns? I'm sure you have questions. Educating yourself about your options may allay some of your fears and help you make the best decisions about how to handle your case. For example, your potential alternatives to a conviction for shoplifting expand if you have no prior criminal record. Depending on the circumstances of your case, you may be eligible for probation, the Pre-Trial Intervention Program (PTI), or a conditional dismissal. What avenues are available to you and what you may be able to do to get the charges dismissed depends on three primary factors: your criminal history or lack thereof, the degree of the shoplifting charges you are facing, and the evidence against you. Of course, having the most experienced NJ shoplifting defense lawyer you can find is also a major asset when seeking a dismissal in your shoplifting case.
The attorneys at The Tormey Law Firm have successfully handled thousands of shoplifting cases in Municipal and Superior Courts across New Jersey. We have the knowledge and practical skill to thoroughly assess your case and pursue your best option. To speak with a defense attorney who can help with your shoplifting charges in Hackensack, Paramus, Clifton, Wayne, Morristown, Parsippany, Newark, Montclair, or another town in New Jersey, contact us at (201)-556-1570 or reach out to us online for a free consultation. You can learn more about Pre-Trial Intervention for shoplifting charges below.
Charged with Shoplifting in NJ, What are my Options?
You likely want to avoid the penalties for shoplifting when arrested for theft from a retailer. First, let's establish what you are facing for a shoplifting offense in New Jersey. Note that the punishments in a given shoplifting case depend on the degree of the crime. The punishment for shoplifting is a matter of the shoplifted merchandise's dollar value and New Jersey's criminal statutes that grade crimes by degree. Thus, if what you shoplifted is valued over $75,000.00, measured by what the store owner sells the items for, then you may be charged with a second degree crime, possibly facing 5 to 10 years in prison and a $250,000.00 fine. If the merchandise value is greater than $500.00 but less than $75,000.00, a third degree crime, the possible prison sentence is 3 to 5 years and a fine of $15,000.00. If the merchandise taken is valued between $200.00 and $500.00, a fourth degree crime, the potential sentence is 18 months' incarceration and a $10,000.00 fine. If less than $200.00, a disorderly persons offense, the punishment for shoplifting may be up to 6 months in jail and a fine of $1,000.00. In addition to prison and fines, a convicted shoplifter is sentenced to community service for 15, 25, or 90 days, for a first, second, or third or subsequent offense, respectively.
Crimes of the first through fourth degrees are indictable crimes that are prosecuted in the Superior Court in the county in which you were arrested. Disorderly persons offenses are not indictable crimes but criminal violations nonetheless, and are heard in the local Municipal Court associated with the town where the charges were filed. In New Jersey shoplifting cases, among other criminal cases, more options to avoid going through the criminal process exist for lesser degree crimes than more serious crimes. Certain charges disqualify an accused from entering diversionary programs meant to avoid the criminal justice process, but others allow you to complete terms during a probationary period to ultimately have your charges dismissed.
Shoplifting is my First Offense in NJ, Now What?
The good news is that you may be eligible for the Pretrial Intervention Program (PTI), a second chance program for first timers in the criminal justice system. Not only must you be a first-time offender to apply for the program, but also be someone who would benefit from the available intervention programs designed to assist and rehabilitate offenders in hopes of deterring further criminal behavior. The program seeks to root out common causes of crime by providing resources and a way to work through problems that may lead to crime.
While a judge has discretion in sentencing those convicted of crimes, the presumption for a second degree crime is that some prison time will be given, excluding the accused from eligibility for diversionary programs, such as the Pre-trial Intervention Program available in the Superior Courts. For third  and fourth degree crimes, the presumption is that prison time will not be given to those with no prior criminal record. However, each case has its own unique circumstances, including mitigating and aggravating factors that would influence a judge in sentencing. For example, if you were part of a shoplifting ring, additional fines will be added to your sentence, according to the shoplifting laws, and stiffer penalties might also accrue in sentencing. Otherwise, if it's your first offense, the court may be inclined toward rehabilitation rather than punishment, unlike repetitive criminal behavior that shows a person may be immune to the benefits of a diversionary program like PTI. So what is Pre-Trial Intervention and is it an option in your shoplifting case?
Pre-Trial Intervention (PTI) in NJ Shoplifting Cases
PTI is a program for first offenders in New Jersey. It is a program run by the court that will allow your case to be dismissed if you meet all conditions during a probationary term. Most importantly, PTI does not require a guilty plea in most shoplifting cases and therefore, community service is not required. Notably, community service is not required if you are not pleading guilty, but the PTI probation officer and the prosecutor may require it as a condition of PTI. The program is also an excellent way to avoid or alleviate immigration consequences for anyone who is not a citizen. Shoplifting is a crime of moral turpitude and can be considered by immigration courts as a deportable offense. If you do not plead guilty and get into PTI, they cannot use the offense against you when considering deportation. Each offense of shoplifting that results in conviction tends to increase a person's chances of deportation or other immigration consequences. Another positive to PTI is that if you receive PTI without a guilty plea, it will not be counted as a prior offense in any subsequent shoplifting charges. In all cases, the penalties for shoplifting increase over time with each offense.
To qualify, you must be over 18 and charged with a third or fourth degree crime. Also, you must not have been in the program, nor in any other diversionary program such as the conditional discharge or Veterans Diversion programs, before. PTI is a one to three-year probation program that, when completed, your charges are dismissed. You can also expunge your arrest, charges, and use of a diversionary program from your record six months after dismissal.
Is there a Program for Shoplifting in Municipal Court in NJ?
If you are a first time offender charged with shoplifting in Municipal Court, there is another program which may be a good option in your case. The Conditional Dismissal Program, the municipal court version of the PTI program, is aimed at keeping disorderly persons offenses and petty disorderly persons offenses out of the court system by placing convicted offenders on one year of probation. After completing probation, the criminal charges are dismissed, though the arrest record remains on the offender's record until expunged, after six months and upon application. A successful applicant for this municipal court program has no history of substance abuse convictions, gang-related charges, domestic violence incidents, drug charges, offenses against minors, disabled or elderly people, public trust breaches, or ongoing criminal activities; and no previous participation in a diversionary program. If you successfully complete the Conditional Dismissal Program, your shoplifting charges are dismissed.
Discuss Your Options with a NJ Shoplifting Lawyer Today
If you have been charged with shoplifting in New Jersey, you should seriously consider consulting an experienced shoplifting lawyer. By discussing your case with an attorney who has successfully handled these cases before, you can fully explore the various programs available, whether or not there is even enough evidence for a conviction in the first place, and get help deciding which way to go for your individual situation. Contact us at (201)-556-1570 for answers and advisement now.