New Jersey Lawmakers Argue over Legalizing Recreational Marijuana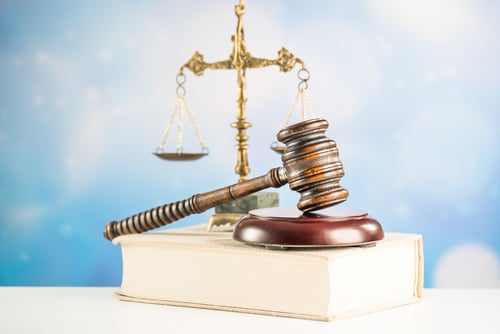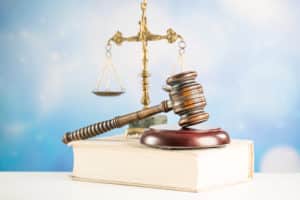 New Jersey lawmakers have been engaged in an ongoing fight over whether to legalize marijuana for recreational use. Until the get a bill through the state legislature and it is signed by the governor, marijuana remains illegal under any circumstances outside of the rules of the medical marijuana program. A number of other states have legalized marijuana already, and New Jersey may do so at some point in the future, but current New Jersey law punishes marijuana offenses severely. When you are arrested for marijuana in Bergen County or elsewhere in our state, it is important to understand the specific offense you are being charged with and what the penalties of a conviction can be. If you have been arrested on criminal charges for marijuana possession, selling weed, growing pot illegally, or DUI on marijuana, call our New Jersey marijuana defense attorneys for help. You can reach us anytime at 201-556-1570 to discuss your case free of charge and learn more about your options. Our lawyers have handled literally thousands of marijuana charges for clients in municipal and superior courts throughout New Jersey.
Understanding Proposals to Legalize Marijuana in NJ
There have been ongoing reports that New Jersey's governor and legislative leaders are on the verge of enacting a landmark bill legalizing marijuana for recreational adult-use throughout the state. The New Jersey Cannabis Regulatory and Expungement Aid Modernization Act also includes provisions that ease the expungement process for certain non-violent and low-level marijuana offenses. It further addresses how the new recreational marijuana industry will be taxed and regulated. Here is what you need to know about New Jersey's proposed recreational marijuana law.
Amol Sinha, the director of the New Jersey chapter of the American Civil Liberties Union, cautiously praised the New Jersey Cannabis Act, which provides for expedited expungement of marijuana offenses like possessing less than an ounce of the substance. Governor Phil Murphy has also stated that the bill's expungement provisions would prohibit the disqualification of those who have sustained a low-level marijuana convictions from obtaining certain jobs, housing, and educational opportunities. New Jersey Senate President Steve Sweeney explained that these provisions are designed in part to help reverse the discriminatory impact of drug laws on minority communities.
The current marijuana bill, if passed, will create a Cannabis Regulatory Commission that includes five members. Three of these members will be appointed by the governor and will serve for at least four years, and the remaining two members will be appointed by the governor based on recommendations from the New Jersey Senate President and the Assembly Speaker. This commission will issue regulations that govern the new legal recreational marijuana industry. It will oversee the licensing process for marijuana dispensaries and other industry participants.
Under New Jersey's proposed recreational cannabis law, all adult-use recreational marijuana will be subject to a $42 per ounce flat tax. This tax will be imposed at the time that the marijuana is grown. Cities, townships, and other municipalities that permit a wholesaler to sell marijuana within city limits will receive 1% of the tax revenue collected on the marijuana. Those municipalities that permit the growth or manufacture of marijuana in their city will receive 2% in tax revenue. And municipalities that permit retail sales of marijuana will receive 3%.
This framework incentivizes localities to allow the growth and sale of marijuana in their cities, but it remains to be seen how many localities will permit marijuana activity. Cities may opt-out of the state's regulatory and tax framework and prohibit the growth or sale of marijuana. Some cities in New Jersey have already taken this step. Members of city governments have complained that their cut of tax revenue is too low to cover the costs that will be imposed on the city due to their role in regulating the industry. The state government, on the other hand, has stressed that the New Jersey Cannabis Act is designed to provide economic opportunity for citizens across racial and economic demographics, but it remains to be seen how much buy-in the state government will receive on a local level.
What to do if Arrested for Marijuana in New Jersey
Being arrested for marijuana can and will still happen, even if recreational use of marijuana is allowed in the coming months. What you need to do as a person charged with a marijuana crime is consult with an experienced lawyer who can examine the circumstances of your case, explain the consequences you're facing, and help you assess the options you may have to get the best results. The highly respected criminal defense attorneys at The Tormey Law Firm have been getting marijuana charges dismissed in courts across New Jersey for years. We know what it takes to beat your drug charges and will fight tirelessly to do just that. Call us now at 201-556-1570 for a free consultation. You can also set up an appointment to meet with us at our local office in Hackensack.
For additional information related to this matter, access the following article: Murphy, Ranking Lawmakers Strike Deal on Pot Legalization, but Opponents Remain